Services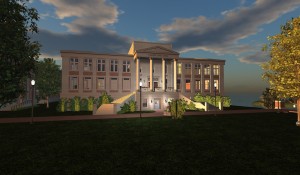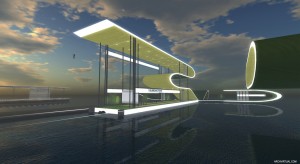 ARCH Virtual offers design services, training, replication of physical-world buildings, and can help organizations integrate virtual worlds in their professional practice or education.  We work in a variety of virtual world platforms, including Second Life, OpenSim, Realxtend, Unity, Unreal and more.
Projects are led by industry veteran and virtual world evangelist Jon Brouchoud, M.Arch (Keystone Bouchard), who has been involved in some of the most innovative and award winning projects throughout the metaverse, including Autodesk Island, Metanomics,  TED Island, Linden Lab HQ, Virtual Capital Hill, Studio Wikitecture, Wikisonic, and Architecture Islands.
We take on both very large, and very small projects, and work in a wide variety of virtual world and game development platforms.  If your project exceeds my personal bandwidth, we can draw upon a trusted network of the best and brightest consultants to suit the specific needs of your project.   If you're a developer, and need an extra team member, Jon can be brought in for freelance, full-time or part-time work, depending on your needs.
View samples of Jon's work HERE, and a list of client references HERE.
To learn more about Jon, or to inquire about how the ARCH Network can help with your project, click  HERE, or contact Jon directly at : help@archvirtual.com or 608-219-9318 USA.