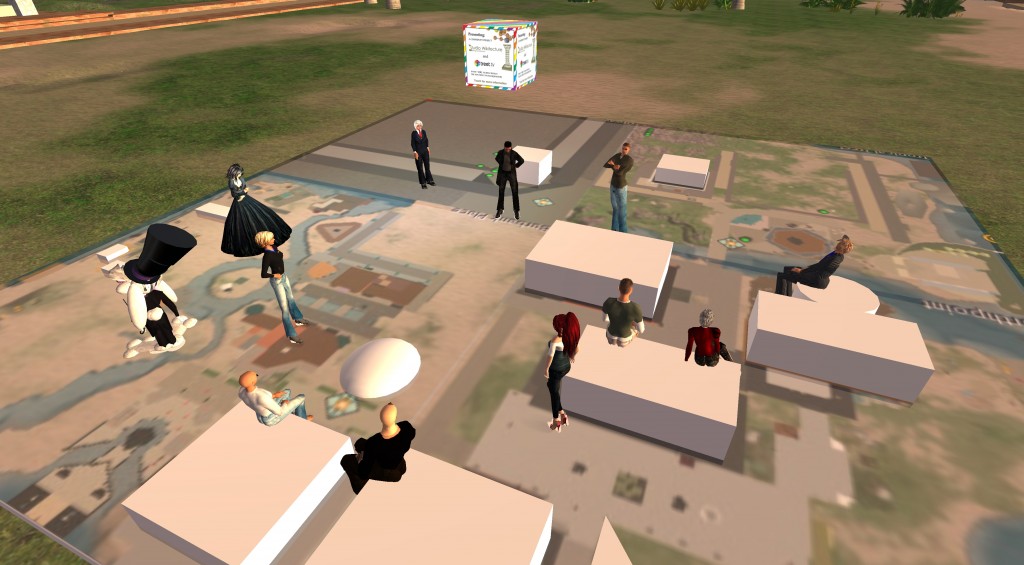 The Studio Wikitecture and Treet TV communities will be gathering tonight in Second Life to discuss progress on their current Wikitecture project – the development of an urban 'master plan' for Treet Islands.  They will be on hand to answer questions anyone may have, and demonstrate use of the Wiki Tree for anyone who needs help.  This meeting is held every Thursday, so mark your calendars!
More about the project can be found on the Treet.TV Island Development Wiki here: http://wiki.treet.tv/Treet_TV_Island_Development
The event will be held at the current Wiki Tree site here: http://slurl.com/secondlife/Northpoint/129/166/32 If you don't already have a Second Life account, click 'Sign Up' in the upper right corner of this link.
See you there!