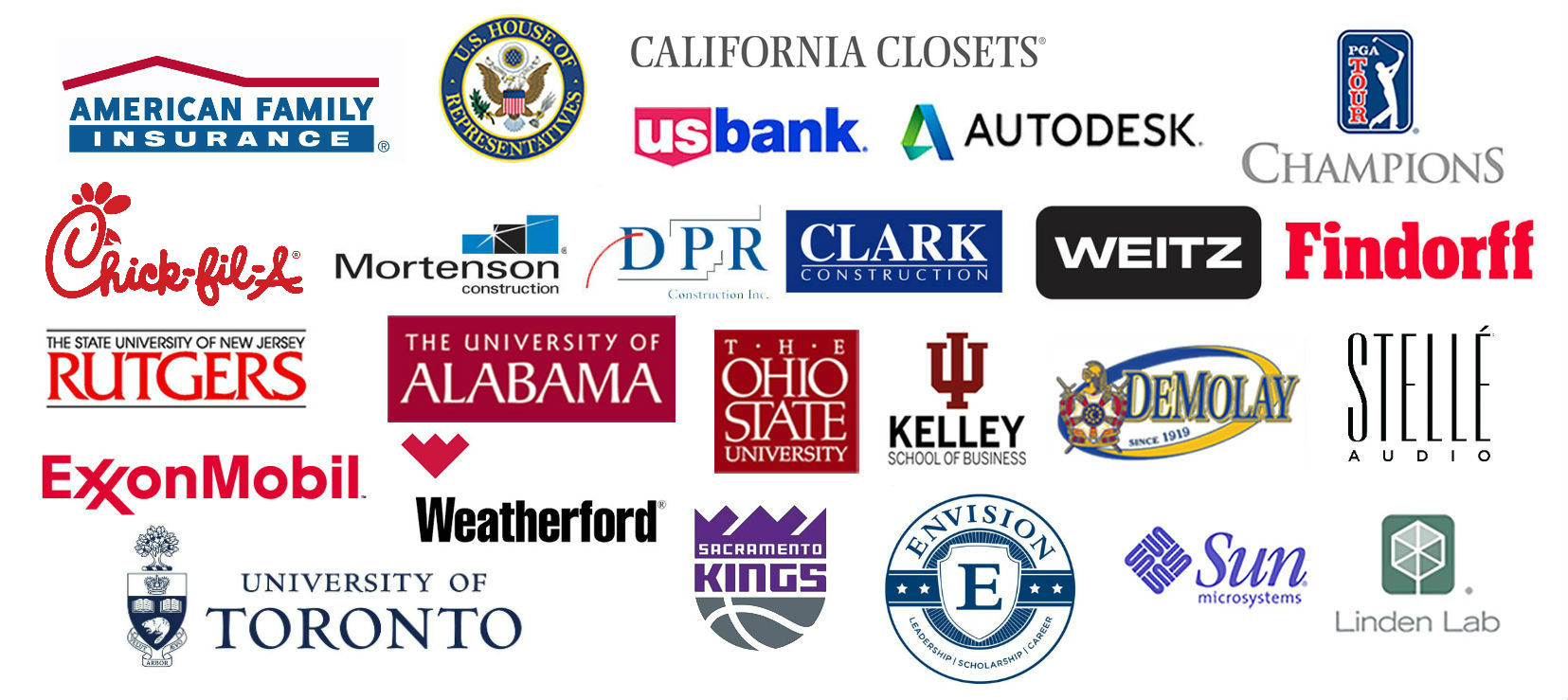 Arch Virtual References
"Arch Virtual's Oculus Rift application brings the new arena to life in a way that we couldn't have done with any other technology or platform. The virtual reality tour is beautifully designed and gives users a full immersive virtual reality tour of the new arena."  Chris Granger, President – Sacramento Kings NBA
"The Oculus Rift virtual reality services Arch Virtual provided for our team gave us complete confidence that what we were about to build was fully understood by all parties.  Being able to communicate everything from intricate detials to large scale spatial implications in an immersive way gave a much better understanding than could have otherwise been realized.  In the end, when the client walks into their new space, they won't be experiencing it for the first time.  "  Taylor Cupp, Senior ICC – LEED AP BD+C, Associate AIA, Mortenson Construction
"The virtual reality experience for Oculus Rift that Arch Virtual created for us provided a really unique and memorable way of engaging with customers.  They're able to see some of the larger products we could never realistically transport to a trade show.  It's just a very fun and immersive way to experience and learn more about our products." said Jay Fuller, at Wessels Company.
"The experience working with Arch Virtual is phenomenal, the results are accurate and always delivered on committed dates.  We always have a very happy client when we work with Arch Virtual." – Parth Gandhi, Managing Director at Sahaj Interactive Solutions
"Jon is a genuine visionary and pioneer in the 3D visualization, virtual architecture and augmented reality spaces. He has developed skill sets and a team that provide highly exceptional professional services across a variety of disciplines and platforms. The quality and variety of their work is extraordinary. I would highly recommend Jon and the Arch Virtual team." – Lou CasaBianca, Executive Director at Awakening
"As CEO of Involve I have had the pleasure and the privilege of working with Arch Virtual on several virtual world installations. Projects that pushed the envelopes of creativity. Jon was excellent on taking our ideas working with them helping to refine them and then executing them to our ideals and beyond. If you are lucky enough to get Jon on a project consider your self fortunate for he is one of the best out there." – Drew Stein, CEO, Involve, Inc.
"Arch Virtual's 3D design is not just stunning but also functional. When designing virtual worlds – 'pretty' isn't the most crucial requirement. Virtual worlds are used as tools for productivity and as such the design must be easy to use and effective. Jon thinks about how people will interact with 3D objects and each other when developing 3D spaces. For this reason I highly recommend him for anyone looking to create a stunning and functional design in 3D based on personal experience and the positive feedback of clients who use his creations." – Kyle Gomboy, CEO at ReactionGrid, Inc.
"Jon is the best 3-D builder in the industry. He brings his real world architect background and extensive virtual worlds experience and skill to any challenge we throw at him. He's helped us prototype factories of the future in Second Life for a client, model a real world school building for a large government client that was the basis for a simulation and we will be working with him on an increasing number of Unity 3D projects. He's a great discussion partner and develops fast, cost effectively, prim effectively, and beautifully! I would recommend him to anyone." – Anders Gronstedt, President, Gronstedt Group
"Jon is a true innovator and visionary who can clearly introduce and convey new ideas and concepts to any size or type of audience. His presentations and publications on the use of 3D immersive technologies for the AEC industry are a welcome inspiration. Jon also grasps the interconnectedness of many disciplines and knows how to best leverage these dynamics to maximize the success of a product or initiative. And even though his ground-breaking work must take a lot of time and dedication, he has always shown an overwhelming commitment and willingness to help and provide guidance to others." – Pam Broviak , City Engineer/Director of Public Works, City of LaSalle
"Arch Virtual was wonderful to work with on the development of Edtech Retreat's Lodge. They worked closely with us to make sure that we received the best quality build with all of the details we wanted to make it a successful piece on our Island in Second Life." – Julie LaChance, Educational Technology Specialist
"Jon is a world-class innovator and pioneer in the connected fields of 3D/immersive modeling, real-world and virtual architecture (the latter a distinct discipline with connections to user-interface development and ergonomics), and in applying multi-user online immersive environments, 3D applications and sophisticated web tools to facilitate complex group collaboration and decision-making about architectural projects. In this latter capacity, as co-developer of WikiTree, his work resonates across the boundary separating 'mere architecture' from the societies and communities that endorse and ultimately live within the built environment." – John Jainschigg , Director, ZDE Internet Laboratory, Ziff Davis Enterprise
"Jon has extraordinary vision, and when he speaks, audiences pay attention. His ideas are original, interesting, and exciting. His ability to communicate well enriches the communities and projects with which he is involved. Jon's patience and thoughtfulness combine with his ability to analyze challenges from multiple directions to produce the best possible solutions. His dedication and confidence provide projects the maximum chance to succeed. On top of everything, it is enjoyable to work with him and I hope to do so again in the future. His motivation and excitement are catching and bring life to the team." – Tony Bundy , Owner at i3D , i3D Incorporated
"Arch Virtual is on the forefront of what will become a mainstream service as time goes on.  That is, virtual architecture. Jon understands how to apply the skills of the old world to challenges of the new world. His work in Second Life is truly amazing, and I was honored to work with him on many projects." – Leon Atkinson, Chief Technologist , Clear Ink
"Jon is an incredible innovator and architect in the world of 3D online experiences. He has a high standard of work ethics and client support. Jon is a fantastic addition to our work group." – David Howard , Account Director, Clear Ink
"Jon licensed two of his exceptional OpenSim-based virtual world builds for conferences Fashion Research Institute has presented. He was timely with correspondence, knowledgeable about the work flow and was very easy to work with. The quality of his work is very high and we would recommend him without reservation to anyone who needs a top-flight virtual world designer or developer." – Shenlei Winkler, Founder/CEO Fashion Research Institute, Inc.
"Jon did a public design process that resulted in creation of a new 3D online show production space. This process involved many iterations of design, and he did a great job of both facilitating community involvement and creating an architectural design that is fresh, interesting, fit all of our needs and goals and raised a lot of excitement in the community. Jon has my highest recommendation both for his professionalism and results." – Joel Foner, Owner, Foner Associates
"Jon is one of the most talented and innovative architects working within the realm of next generation design in 3D digital platforms like virtual worlds. He is way ahead of his time, and I suspect the larger architecture world will soon be following his lead." – Wagner James Au, Author, Editor, Consultant, Speaker, Developer , New World Notes and *The Making of Second Life*
"Arch Virtual's work on the first release of our product is excellent. We are very happy with their contribution!" – Kevin Hely, Senior Software Engineer, RendezVu
"Jon Brouchoud has a wonderful sense of design, detail, professionalism and entrepreneurialism. He considers the human experience through considerate innovation and has an affable personality which makes him a joy to work along with." – O. Liam Wright, Founder / Creative Director, V3 Group
"Jon Brouchoud is synonymous with Innovation in my mind. What I considered one of the most powerful 3D tools in Second Life – the Wiki Tree – came out of Jon's Wikitecture group. When I wanted to demonstrate the possibilities for collaboration that Second Life offered, I showed people the Wiki Tree, and the extraordinary collaborative architecture projects Jon catalyzed. Jon can be counted on for inspiring and visionary, ground-breaking design thinking and praxis." – Claudia L'Amoreaux, Senior Manager, Education Programs, Linden Lab
"Jon is fantastic. We hired him to build a high-fidelity 3D replica of a municipal building, set in an urban neighborhood, for a Second Life-based training simulation. He's a first rate 3D designer and builder who works fast and meets his deadlines. His creative problem-solving skills and super-quick responsiveness to my many questions and requests helped make for a fluid and extremely productive collaborative relationship. I look forward to future collaborations with Jon and I unreservedly recommend him to anyone seeking help with a 3D project." – Peter Guastella, Director of 3D Learning at Gronstedt Group
"At the heart of what is exceptional about Jon is his range. Ask him to design you a space and you will be impressed with what he comes back with. On an operational level he will execute high quality work in a timely fashion. Now ask him his thoughts on how the architecture space intersect with technology awhat that may mean for the road ahead and you will hear how he became a thought leader in our space.
These qualities can each be hard enough to find but combined in one person I have found them to be exceedingly rare." -Henrik Bennetsen, CEO at Katalabs