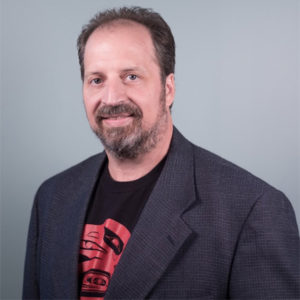 Dr. Eric B. Bauman
We are proud to announce that Dr. Eric B. Bauman has joined Arch Virtual as senior medical, healthcare, and academic advisor as part of its growing team focused on VR training.  
Dr. Bauman is an award-winning educational designer, and proven innovation executive with expertise in the fields of game-based teaching and learning, simulation, VR/AR and emerging technology. He was inducted into the inaugural class of Academy Fellows of the Society for Simulation in Healthcare based on his substantial contributions to simulation in the health professions.
"Eric is truly a pioneer in simulation, and has played an important role as subject matter expert in each of our VR healthcare and medical simulation projects," states Jon Brouchoud, Founder and CEO of Arch Virtual.  "His knowledge and expertise will enable us to continue pushing into new territories with VR training."
He received his PhD from the University of Wisconsin-Madison School of Education, Department of Curriculum and Instruction.  In addition, Dr. Bauman is a registered nurse, firefighter, and paramedic with more than 25 years of clinical, research, teaching, and command experience.
Eric will provide subject matter expertise on VR and AR training applications for the medical and health professions as well as public health and safety topics. He will also advise on training and client partnerships with Arch Virtual's new Acadicus VR training platform.
"Jon and the team at Arch Virtual represent a unique group of thought leaders within the simulation, multi-media paradigm. Many companies have jumped into the XR space, but few understand it's potential and embrace it with the expertise that Arch Virtual has to offer…I have been fortunate to work on several projects with Arch Virtual including the Award winning Best-in-Show VR Airway management training module at the International Meeting (IMSH) (link), as well as projects for Envision Experience (link).
Dr. Bauman also had the following to say about joining Arch Virtual and helping grow the Acadicus VR training platform:
"I am excited to join the team to introduce and leverage Arch Virtual and the Acadicus platform to meet stakeholders needs across the health professions, public health and safety verticals," he added. "This is a wonderful opportunity to collaborate with the many eager thought leaders and change agents throughout the healthcare simulation and patient safety ecosystem to truly use technology in ways that are translational and transformative…ways that really affect patient outcomes."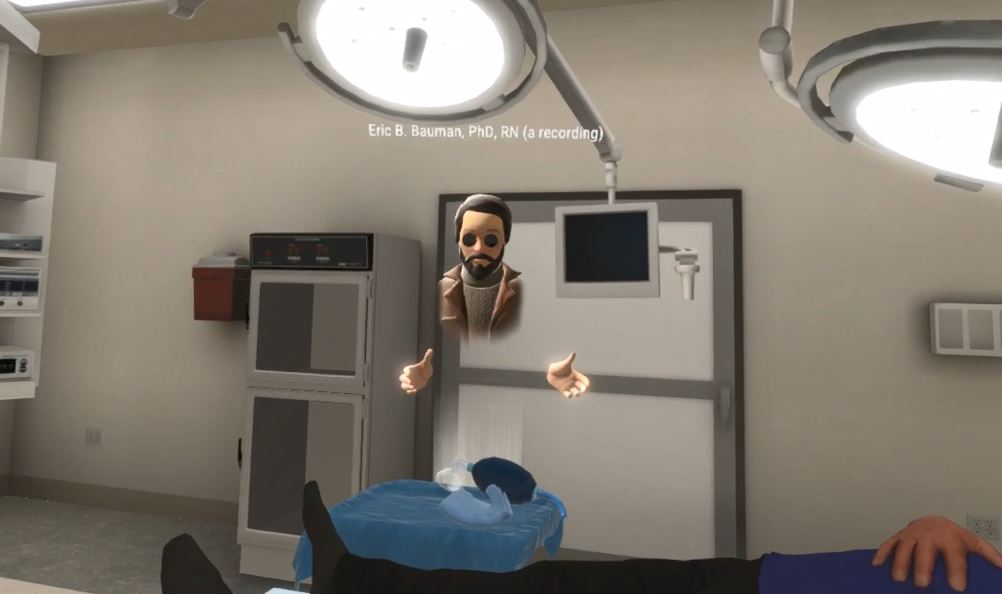 Dr. Bauman's avatar in Acadicus, virtual reality training platform
Contact:
Jon Brouchoud, jon@acadicus.com
608-219-9318
Relevant Links:
Acadicus VR Training platform: http://www.acadicus.com