News From Arch Virtual
The latest in architectural visualization and virtual reality application development.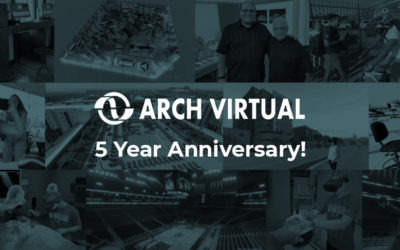 2019 Marks Arch Virtual's Fifth Year in Business!   I am truly grateful for the visionary clients we've had the pleasure to serve, and the phenomenal development team I've had the pleasure of working with.   Thank you! As we reflect on this exciting...