VR Training: Medical & Healthcare
Arch Virtual creates high quality virtual reality medical, healthcare, and many other types of VR training applications.
Experience
Arch Virtual's experienced development team creates high fidelity VR training applications for medical and healthcare education.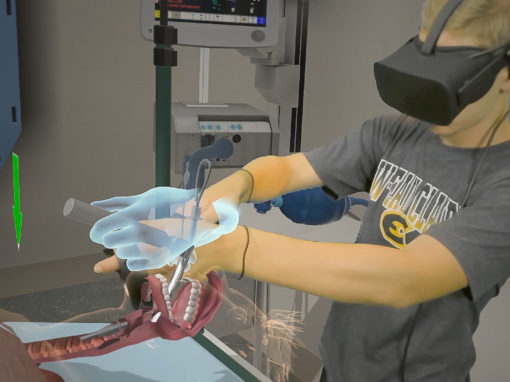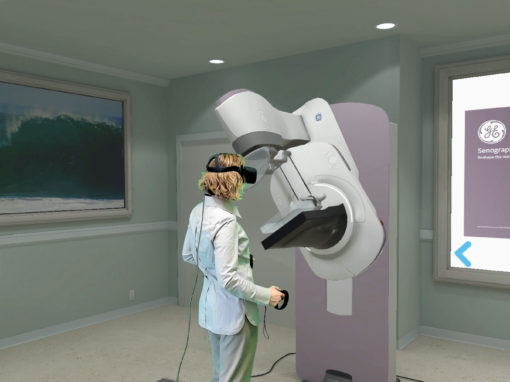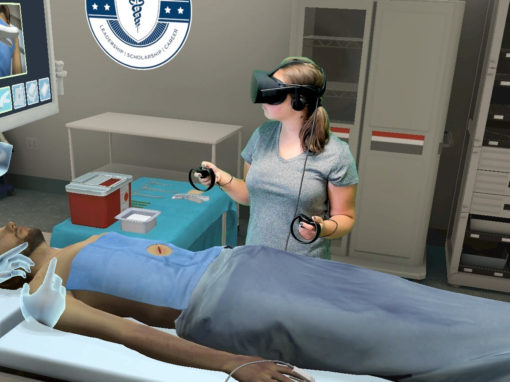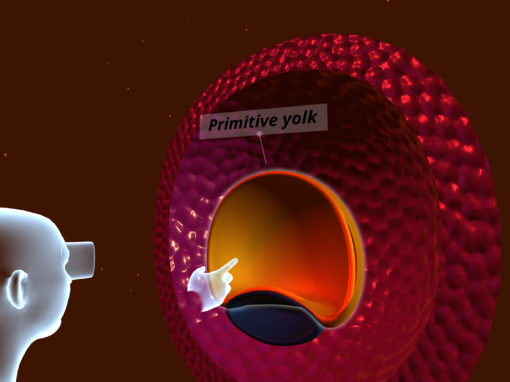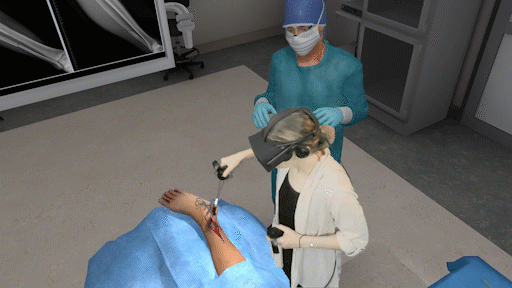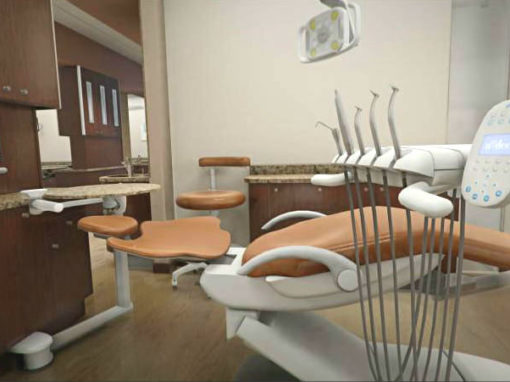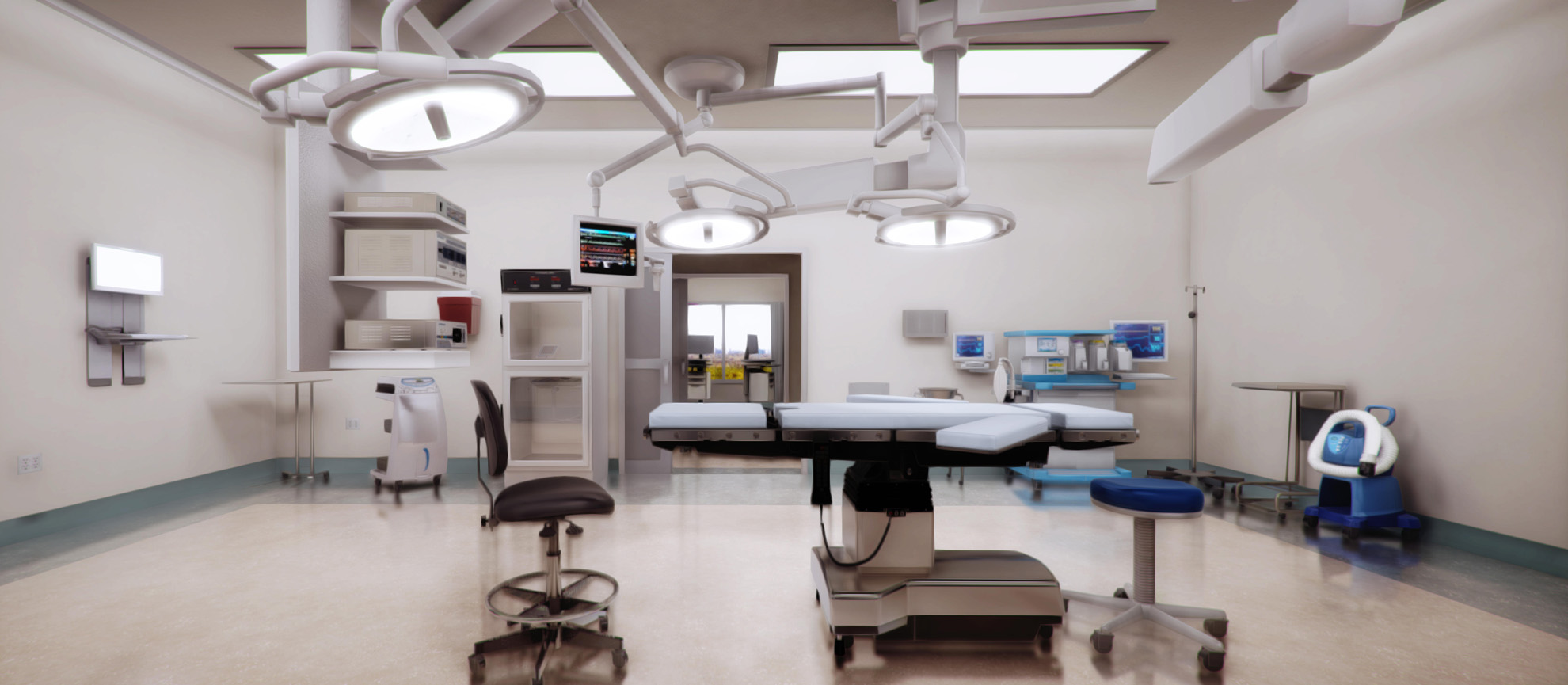 "The team at Arch virtual has provided us with an effective, innovative way to share our Breast Imaging story.  The virtual reality experience provides the opportunity for prospective clients to learn about the benefits of our mammography technology and be totally immersed in the experience.  The Arch Virtual team delivered a product that uniquely captures how we have reshaped the mammography experience. We will continue to work with the team at Arch Virtual as we create additional solutions for women that encourage compliance and improve outcomes for breast cancer screening."
"Immersive Virtual Reality represents a unique and compelling way to expose students to places and events they couldn't otherwise experience. With Arch Virtual, we were able to mimic the operating room environment and allow students to feel what it's like to be in that theater. Cool stuff!"
" Arch Virtual provided outstanding services and achieved a sensational and unique final product. The entire development process from the beginning to the end was highly professional and engaging including successfully meeting the date for video completion and delivery."
"Arch Virtual is a world class team. My expertise is in the area of healthcare education as it relates to simulation and game-based learning, and working with the Arch Virtual team has always been a rewarding and collaborative, consistently exceeding project and client goals. "
"The Arch Virtual team is a highly-skilled group of creatives that provide us with a number of virtual projects; each extremely accurate and visually stunning.  Our team challenged them to produce new and innovative ways of displaying our architectural models different from that of any of our competitors.  I am pleased to say that Arch Virtual exceeded all expectation and I look forward to our next collaboration."
Benefits of Virtual Reality Medical & Healthcare Training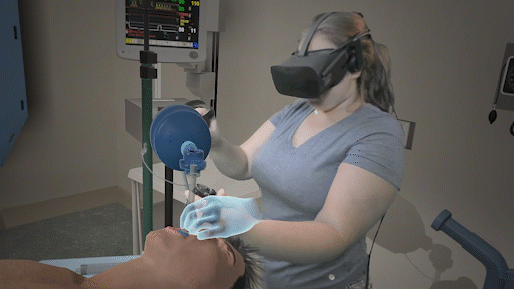 Save Time and Money
VR allows students to rehearse medical simulations as many times as needed in order to make the most efficient use of their time in the sim lab.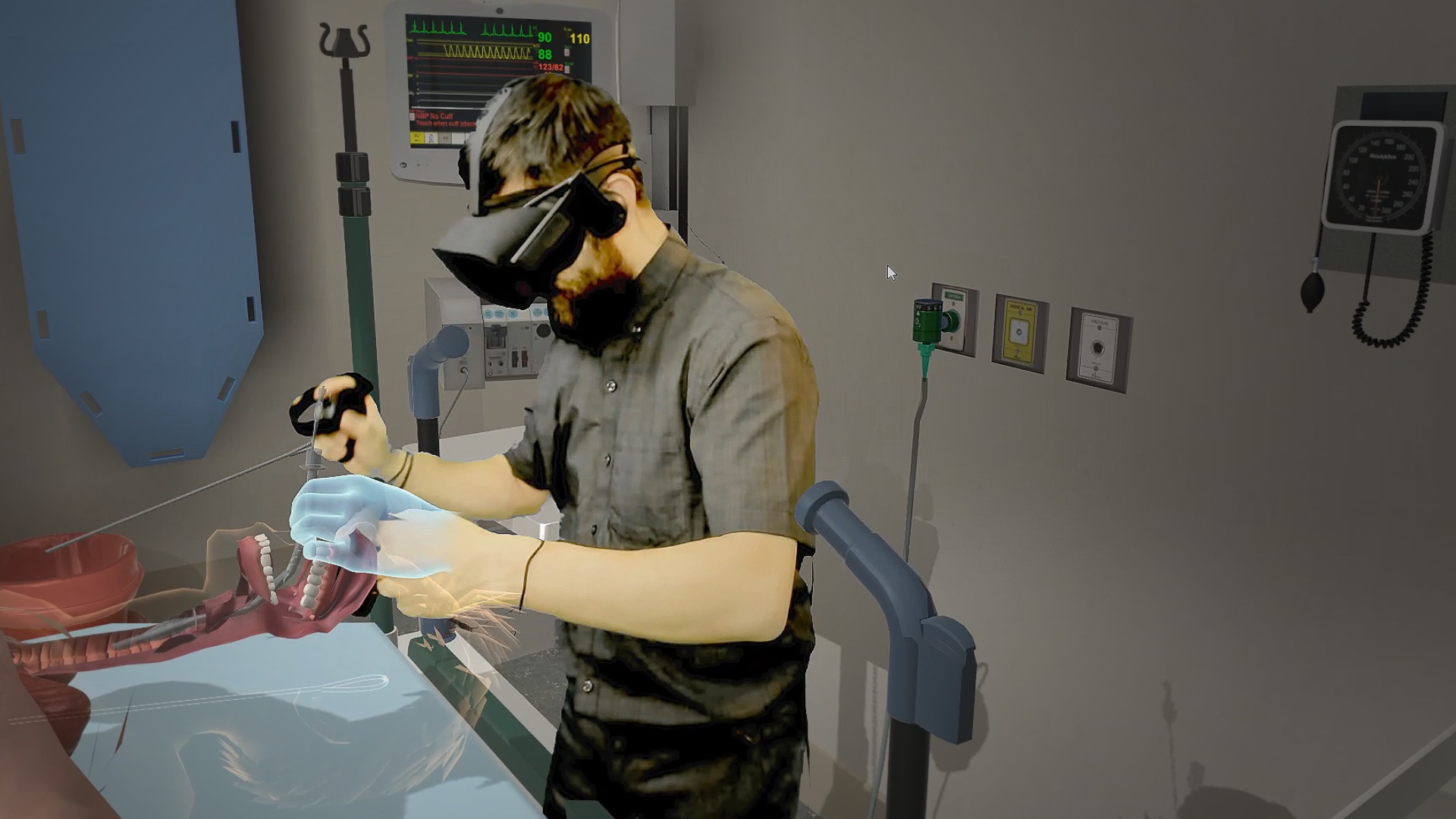 Immersive Experience
VR provides a deeply immersive experience that makes you feel as if you're actually in another environment.  This is invaluable for virtual reality healthcare training, enabling students to prepare for the realities of practice.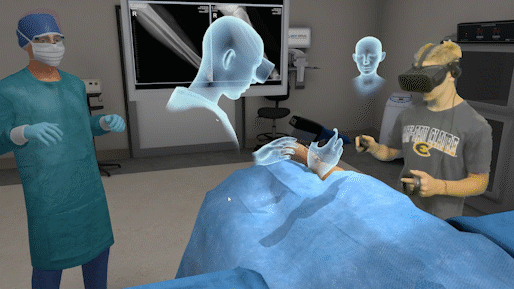 Remote Learning
Students can access VR training from outside the sim lab or classroom, enabling powerful opportunities for remote learning.
Greater Retention
Research indicates greater learning retention from VR-based training over traditional methods [link].
Award Winning Virtual Reality Healthcare Simulation
We were honored to win Best in Show at IMSH 2018 for our Airway Lab VR simulation with Dr. Eric B. Bauman and Adtalem Global Education.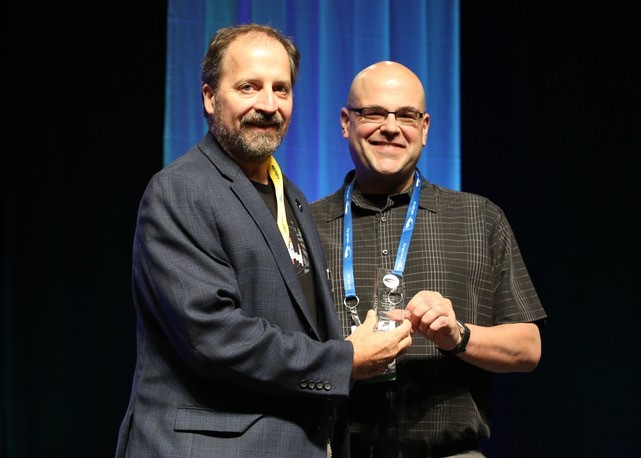 Identity Your Opportunity
Is there a particular VR training or VR medical simulation activity that would benefit from a pre-simulation?  VR can allow students to rehearse the steps of a procedure repeatedly before they even enter the lab, enabling them to make efficient use of time and facility space.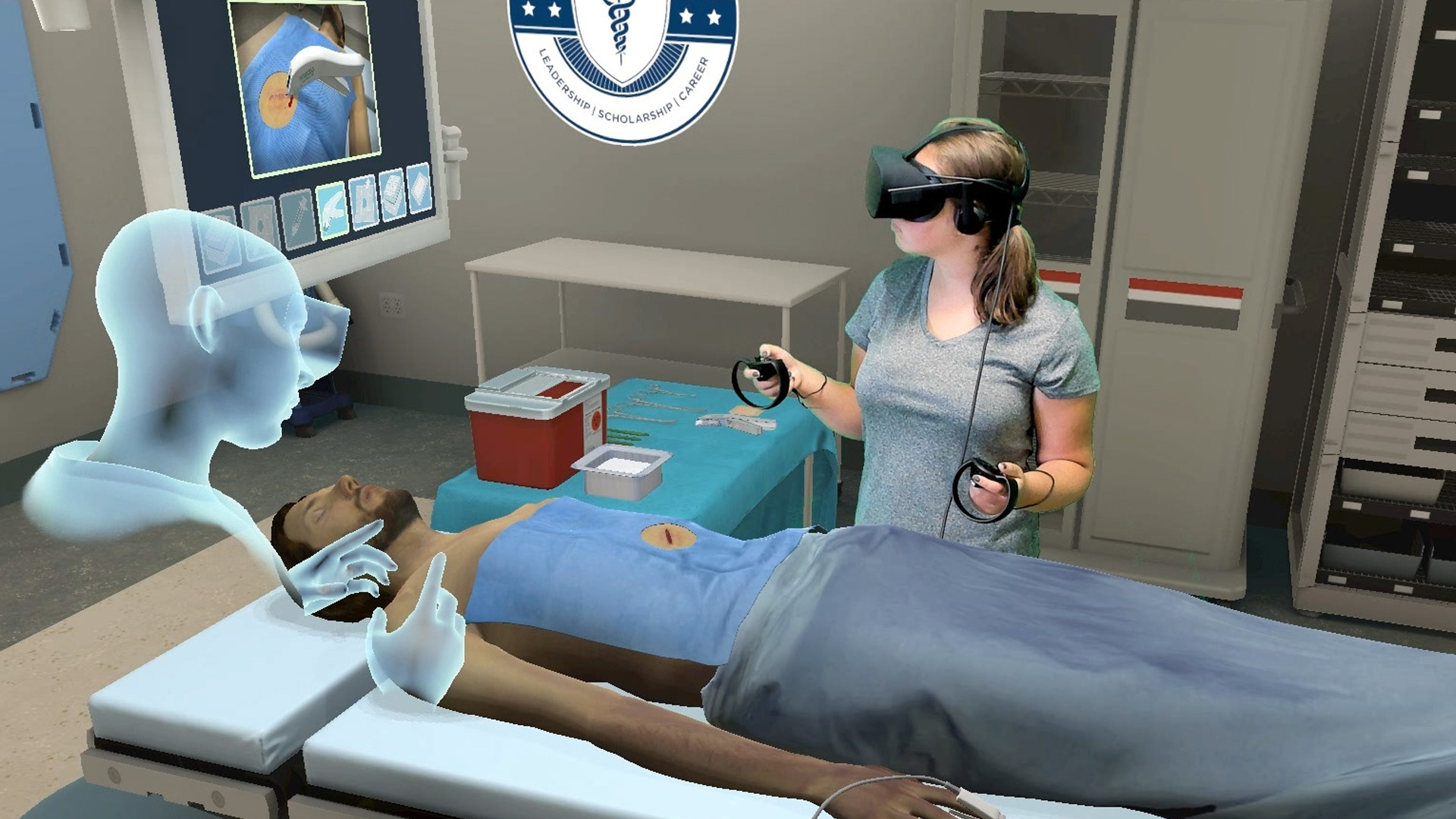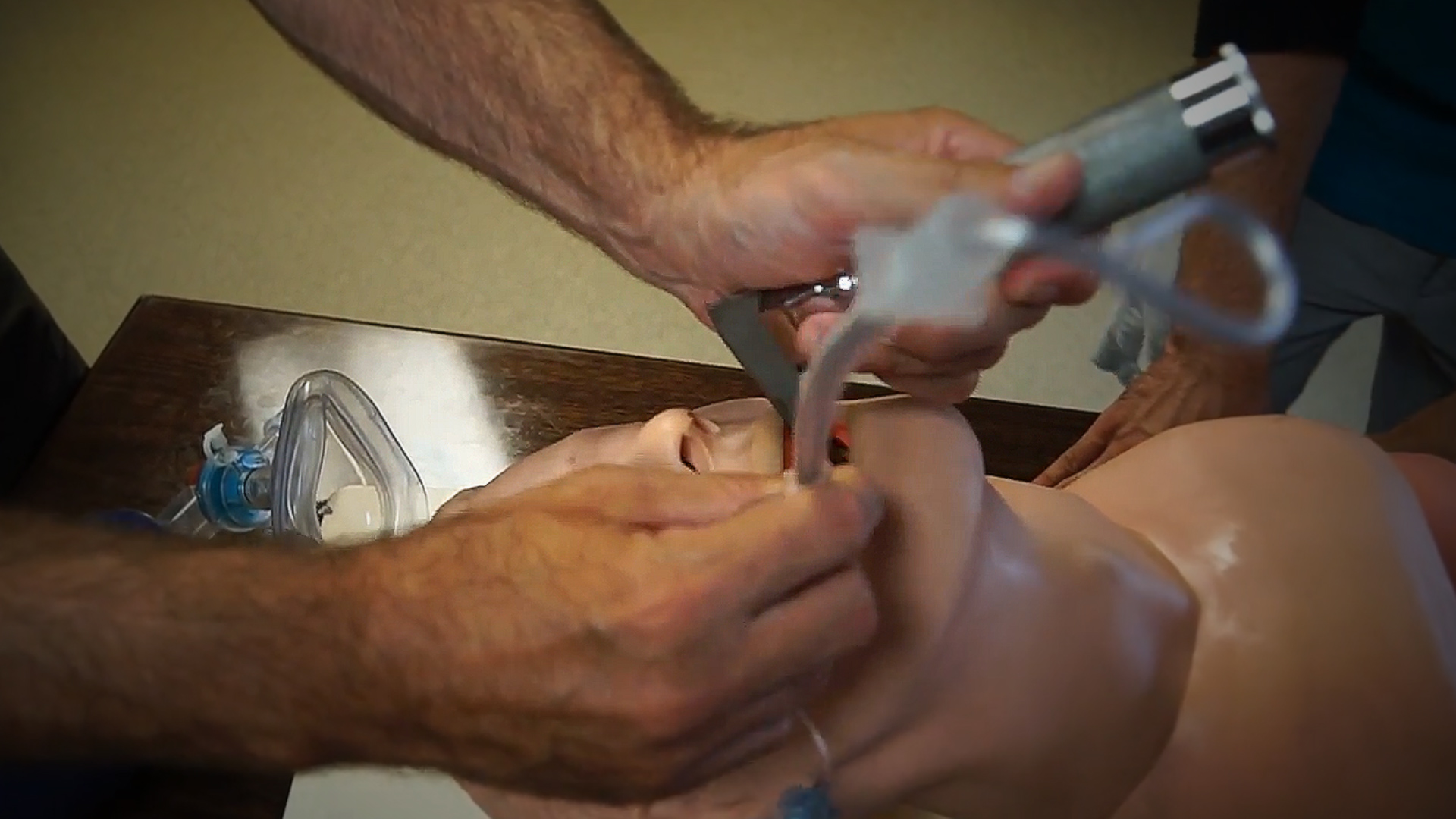 Tell Us About Your Current Training Method
In this step, you'll tell us about how you currently perform this training, either through a video, photos or a written step-by-step outline.  This will help us get a better sense of the training you would like to virtualize.
We Prepare a Cost Estimate for You
With the information you give us, we assemble a list of 3D models and core functionality required and provide a cost estimate.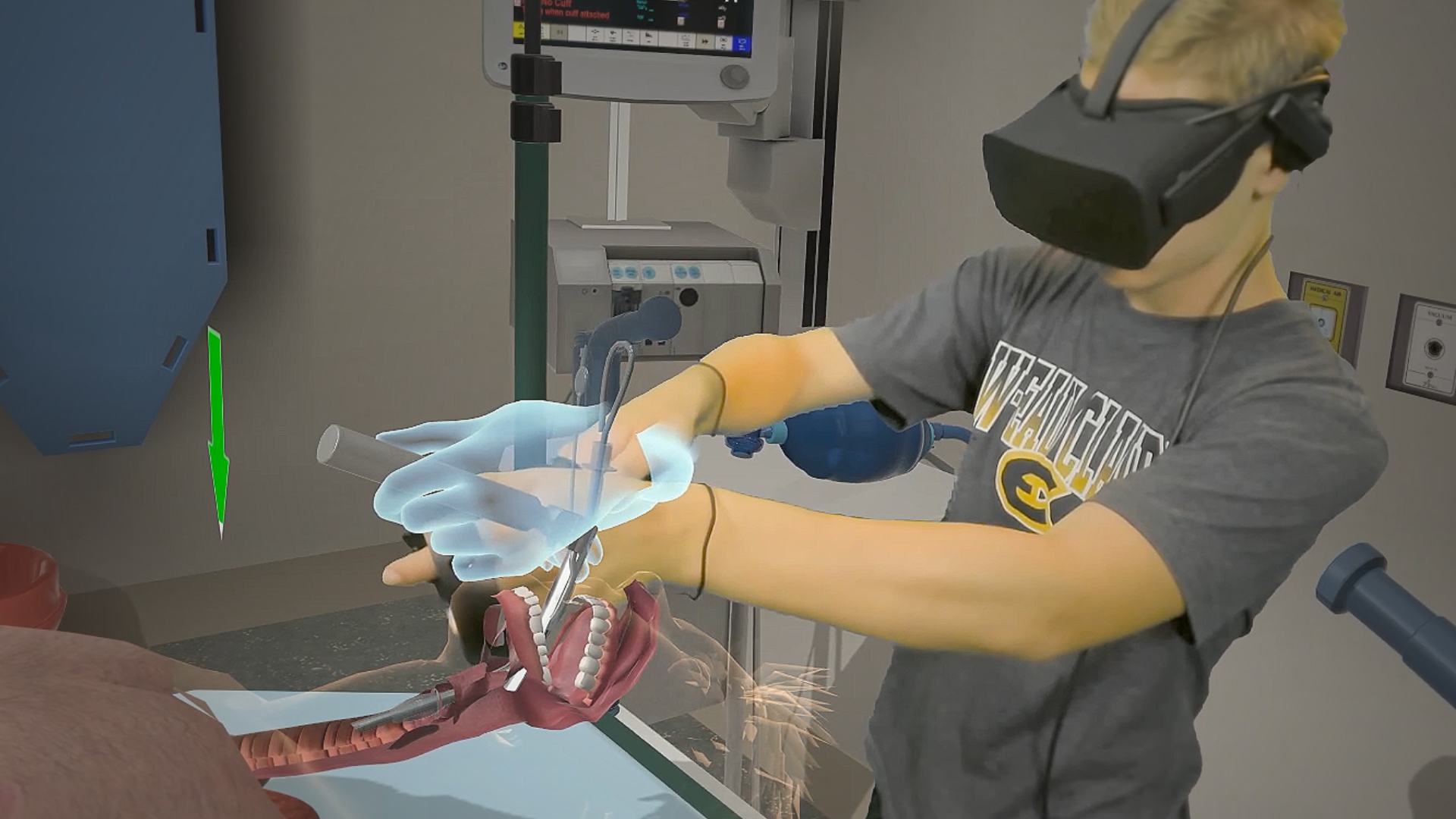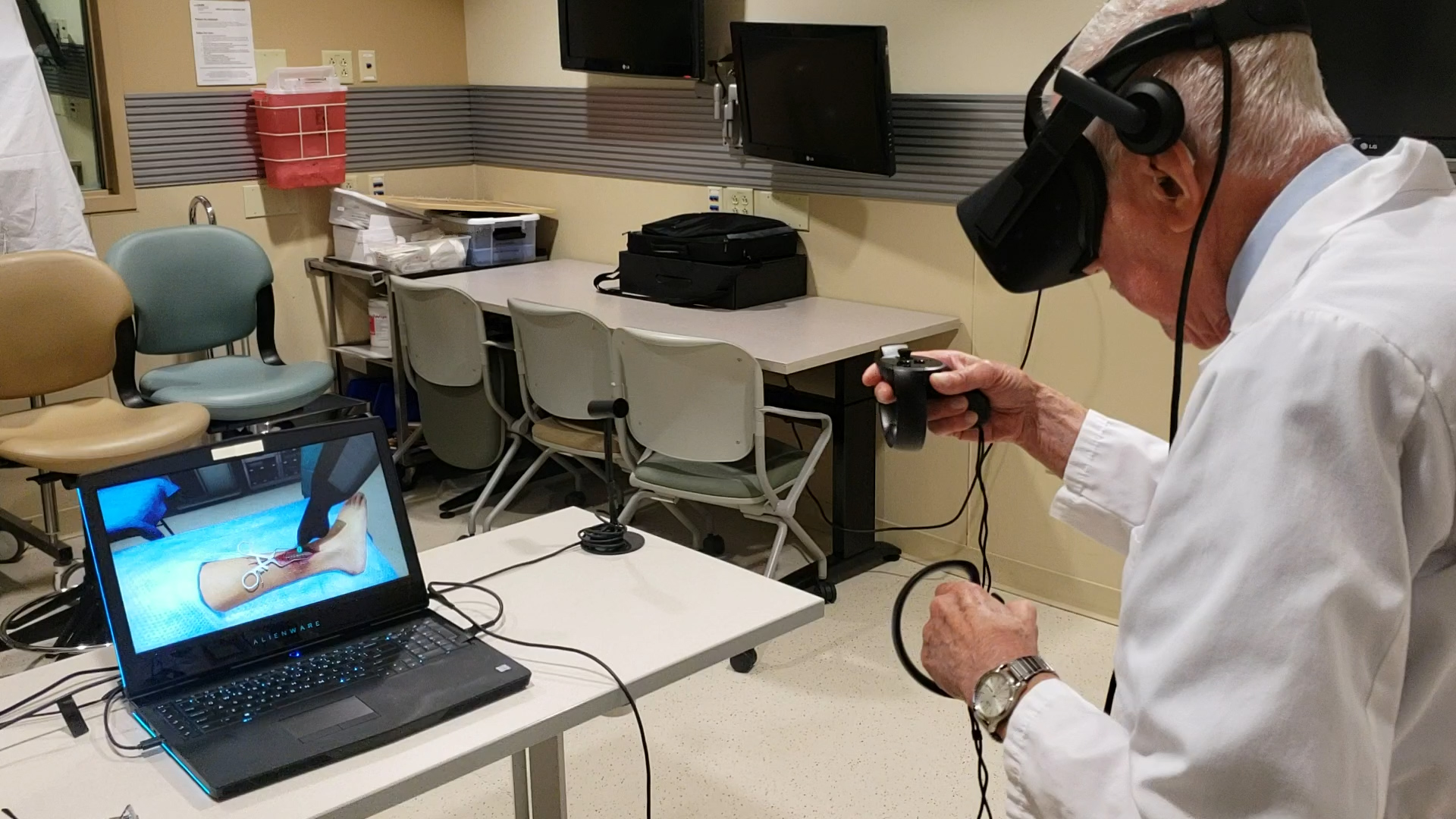 We Develop Your VR App
In this stage, our team begins development of the VR training application.  We keep you in the loop throughout development, allowing you to play through the build in the earliest stages to be sure we're on the right track and there are no surprises.
Put Your VR Training into Action
This is where you setup a VR station for students to begin using the training experience.  We guide you through the steps of deploying this training in your lab, assist with technical setup and help troubleshoot any issues that arise.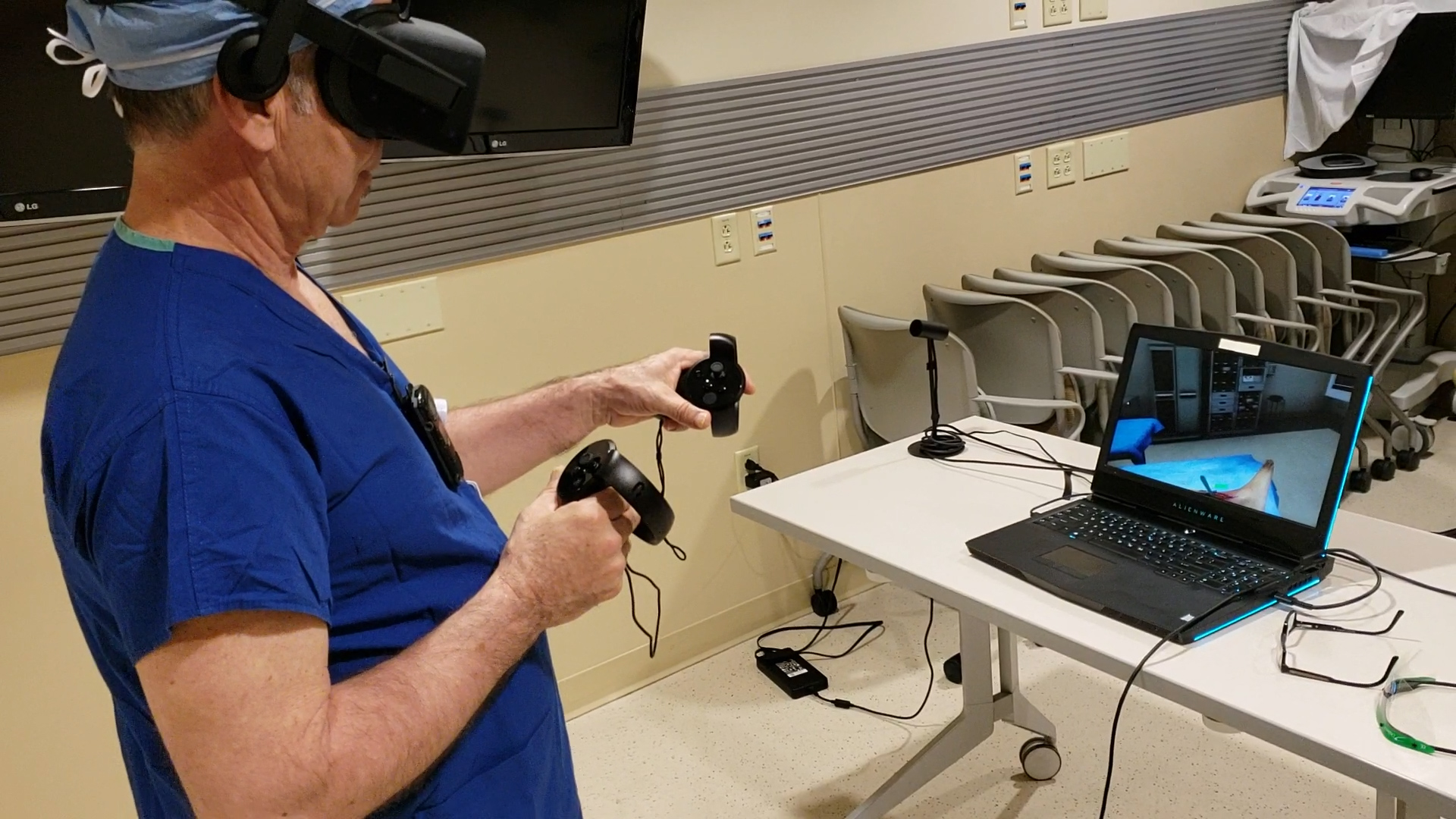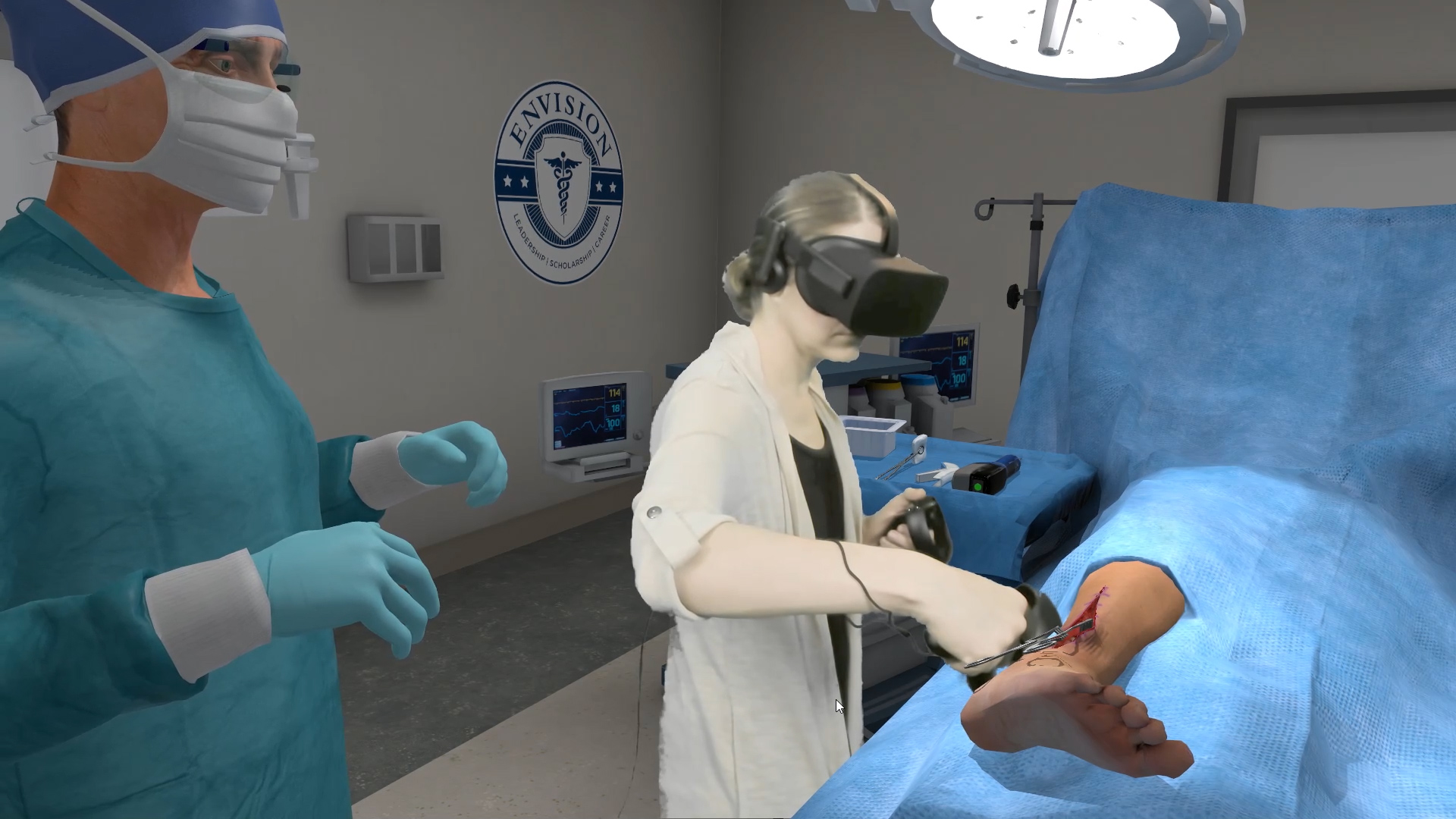 Refine, Measure, Profit
We gather feedback throughout deployment to gain a better understanding of how the application can be refined and improved with user feedback, exit polls and analytics.  With this information, we can iterate and improve the application to attain optimal performance with the goal of achieving measurable results.
We also offer a revenue share for applications we distribute in our store, coming soon.  
Send us a note to learn more or for a free estimate to create your VR training application.