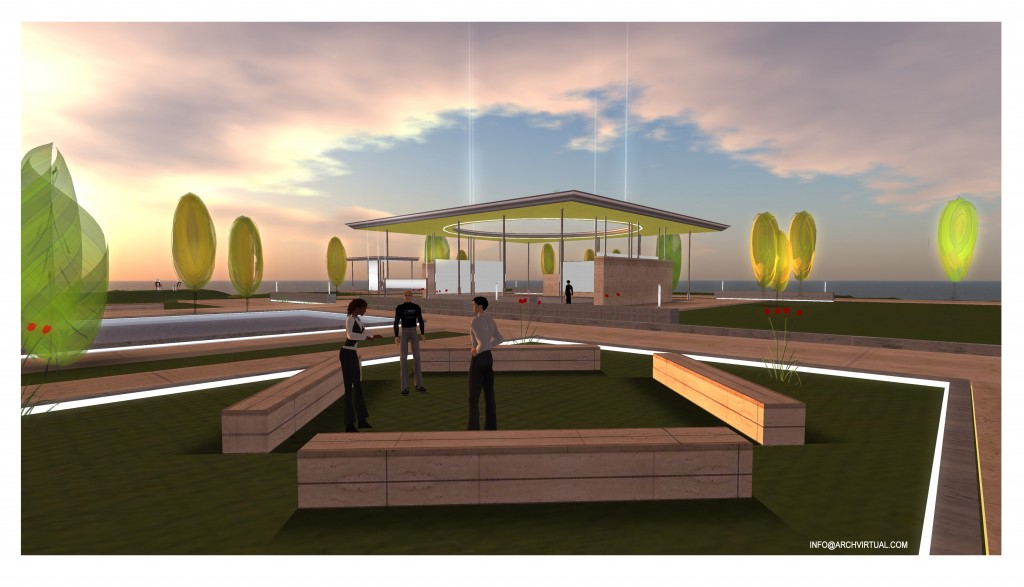 If you're curious about how the OpenSim platform might be useful in your art, architecture or design related projects, we will be holding an informal open house this Wednesday, September 23rd at 9am PDT on the Architecture Islands grid.
Here is the event's agenda:
10 minute demonstration of building and design in OpenSim platform, showing the use of prims without size limits
Demonstration of saving the entire sim's contents as a file that can be saved to your own hard drive
Delete the demonstration build and demonstrate how a sim design's backup file can be restored at any time
Open Q&A
To set up an account, follow the instructions on this page: https://archvirtual.com/?page_id=1490
If you get lost, or need help getting set up, please don't hesitate to send an email to info@archvirtual.com – we're happy to help.
See you there!