Dedato, an architecture and design firm based in Amsterdam has now moved into its new headquarters – a 5 story design they prototyped in the online, multi-user virtual world of Second Life before construction started.  Rakeem Buaku, who coordinated the virtual construction, called the project a success, and said he would definitely consider using virtual worlds again for future projects.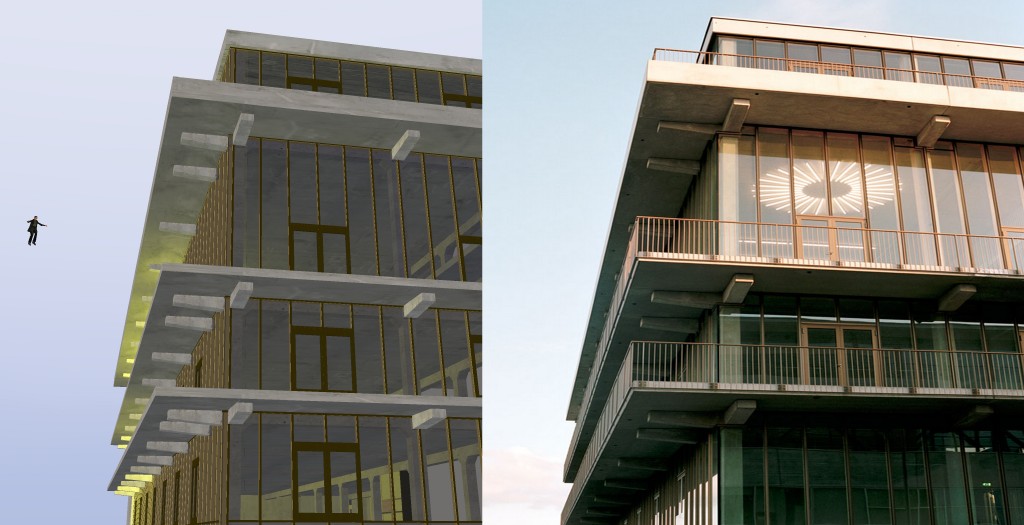 Not only were they able to use the virtual prototype to help visualize the design, but they also used it to promote other spaces in the building they intended to rent out.  Rakeem told me they were 'amazed' with the virtual model, and that it definitely helped throughout the rental process.
After construction was completed and he had a chance to occupy the physical building, he said:
"It was very strange…. like I came back to a place that I already knew!"

Yet, Rakeem's hopes for virtual worlds aren't limited to prototyping physical-world buildings.
"I also strongly believe that we all will create a 3d virtual world eventually.  I mean, we will see our lawyers for a meeting in their office in a virtual office."
For more information about how your organization or school can take advantage of virtual worlds, send us a note at info@archvirtual.com