While working on an architectural replication project in Second Life recently, I was using Google Street View to gain a better understanding of the building's as-built exterior (where blueprints and CAD files fall short) and noticed that the street view pegman had a pair of 3D glasses on.

Upon clicking the pegman, the entire Street View scene turned into the classic red and white 3D scene.  Since Google is using LIDAR (Light Detection and Ranging) to create the 3D images (not stereo pairing), the scenes aren't very high resolution – but its certainly better than 2D.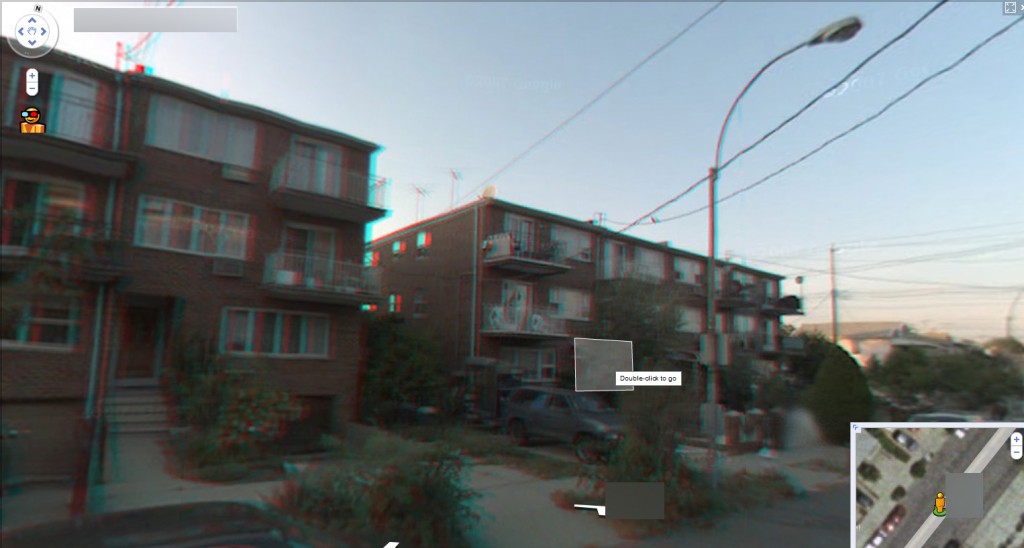 Apparently this feature has been around since some time last year, so it might be old news – but maybe news to someone, somewhere!