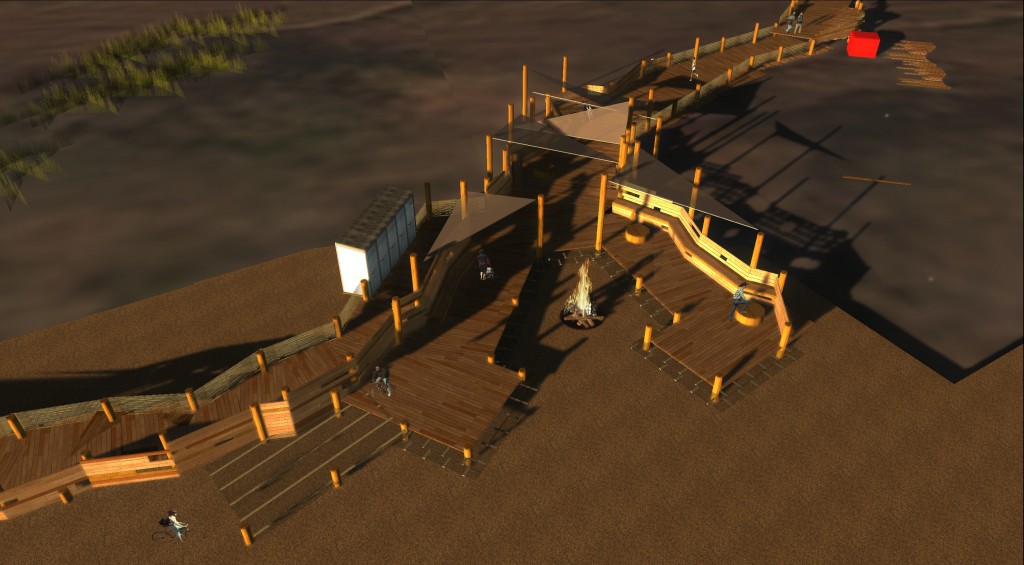 Can Studio Wikitecture win this thing?!?  They've done it before, and they could do it again, but not without your help!
The final entry is due Saturday, April 17th, but it definitely isn't too late to join in the action and be sure your name is on the contributing team list.   Don't know how to use the Wiki Tree, 3D Wiki?  Have no fear – that part of design development is complete, and the tasks ahead are much easier to help out with.  If you can write text, develop graphics, or help polish the final entry model in Second Life, you can easily join the team and become a contributing member of this project.
Click HERE to find links to the checklist of work that needs to be done and to join the network site, or click HERE (SLurl) to jump right to the design/build site on the 2nd Live sim where the final model is awaiting its final touch-ups.