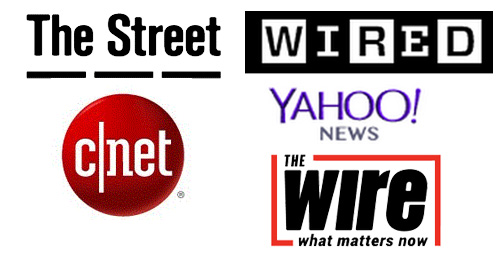 What a week!  Facebook announced it would be acquiring Oculus for $2 billion, and Mark Zuckerberg specifically mentioned his interest in non-game applications of the Rift as the future of virtual reality.   We couldn't agree more! Since the day we first received our Oculus Rift prototype developer kit, we knew it would be a game changer for all sorts of applications outside of game development.
We had the opportunity to share those views with C|NET, Wired, The Street, The Wire and Yahoo! News, thanks to some quick thinking by Wonacott Communications.   Very few people we speak with can believe just how many non-game applications we've completed for Oculus Rift in under 1 year since the prototype kit was released.
Nearly all of the news media coverage of the acquisition featured wild speculation from researchers and analysts, who described the types of applications they think might be useful at some point in the distant future.  We're not waiting!  We jumped in early, and have already developed lots of exciting projects with the Oculus Rift for clients who are enjoying clear, measurable returns on their investment in VR, in most cases doubling and tripling the size of their applications for deployment later this year.
We've built Oculus Rift applications for several Fortune 500 companies, and we've 'virtualized' nearly 12 million square feet of architectural space for the largest architectural and construction firms in the world.  We built a Himalayan driving experience for Suzuki!   We've created dozens of applications that were used at trade shows around the world – including Wessels Virtual Warehouse, a facility for Atlas Engineering, and many more.
 These are boom times on the virtual frontier, and we're always looking for clients who aren't afraid to get out in front of this exciting new technology.  Remember – if you're planning on working with us on a Rift application anytime soon, be sure to place your order for DK2 today!