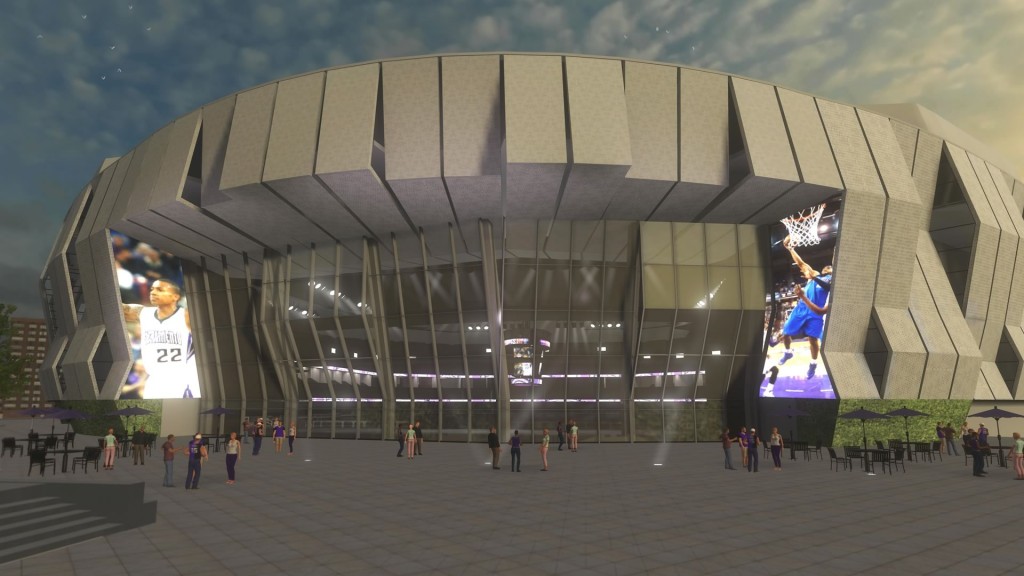 Sacramento Kings Virtual Arena Experience for Oculus Rift
We're putting the finishing touches on a super fun project for the Sacramento Kings to help project stakeholders, fans and members of the community explore the arena long before construction starts.
Arch Virtual was provided an Autodesk Revit model, which we converted into the real-time 3D experience in Unity3D game engine.
Below are a few screenshots of our Sacramento Kings Virtual Arena Experience for Oculus Rift, along with a short video of our 'first playable' release of the application, which is set to be completed and polished in the next weeks.
This preview of the Oculus Rift application is already on display at their new 'Experience Center' in downtown Sacramento.
"We can take it on the road and to someone's office and bring the new arena to our fans," said Kings President Chris Granger. "Instead of an old-school PowerPoint document, you create an immersive experience. It also allows partners to weigh in to create something with a great sense of understanding."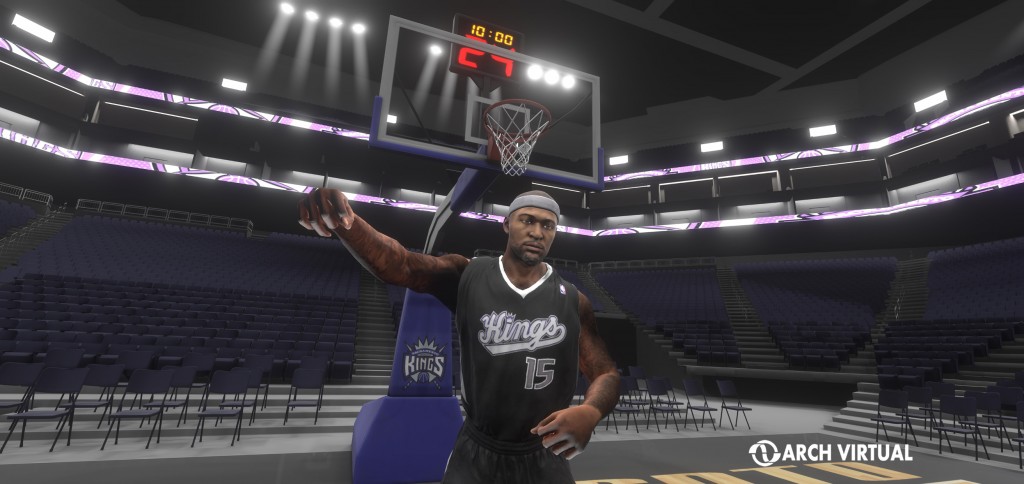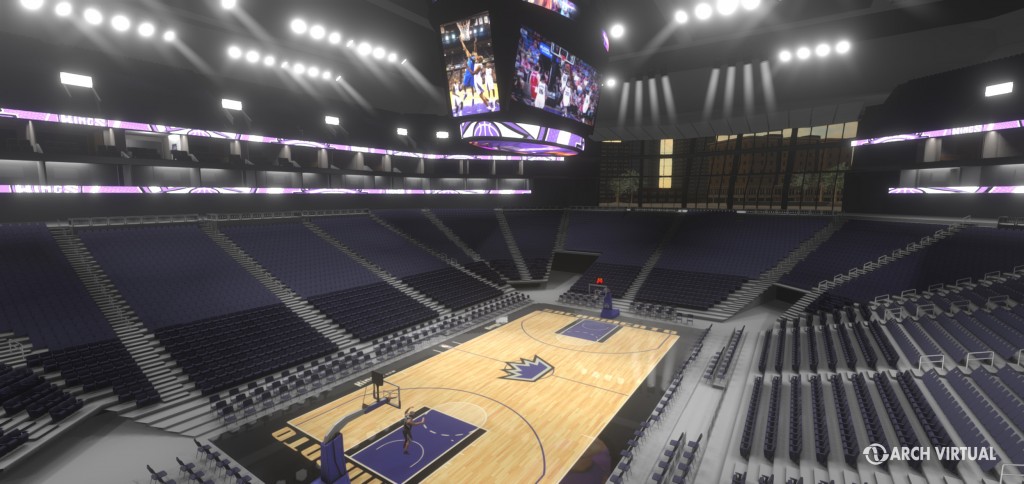 "You will be able to see the signage in the arena and around the building," said Jeff David, senior vice president of sales and marketing for the team. "Imagine going to Silicon Valley (with the Oculus Rift) and pitching a sponsorship rather than a showing slides," David said.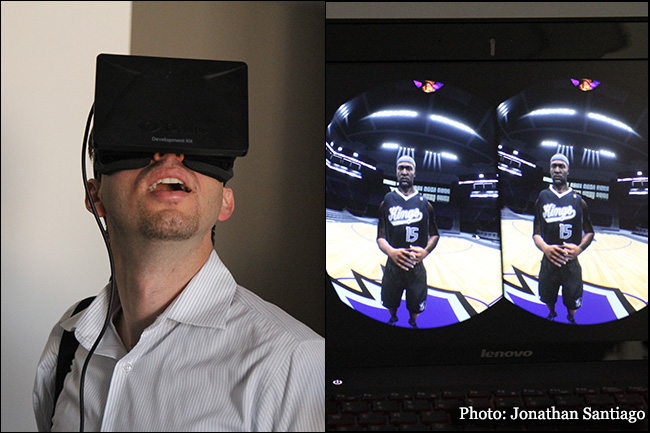 At the center court experience, the player is greeted by one of the Kings' star players, Boogie Cousins.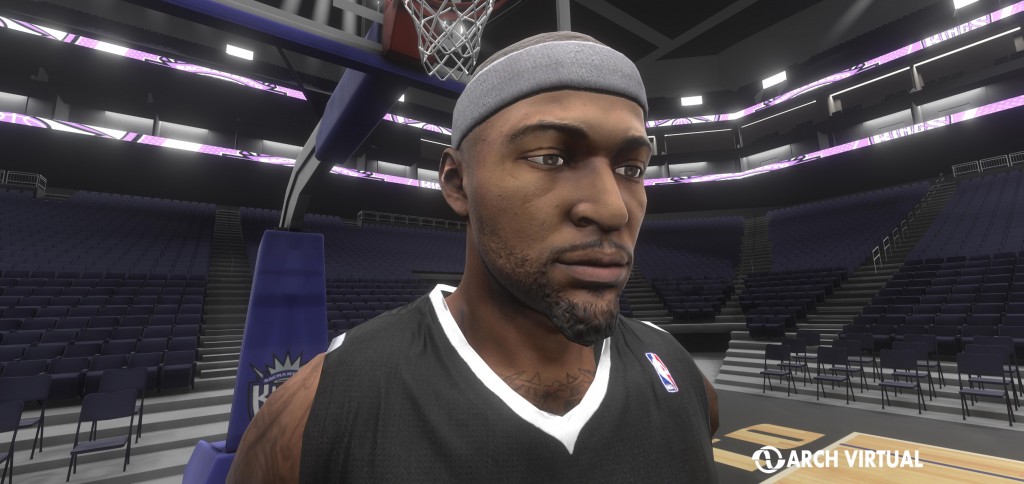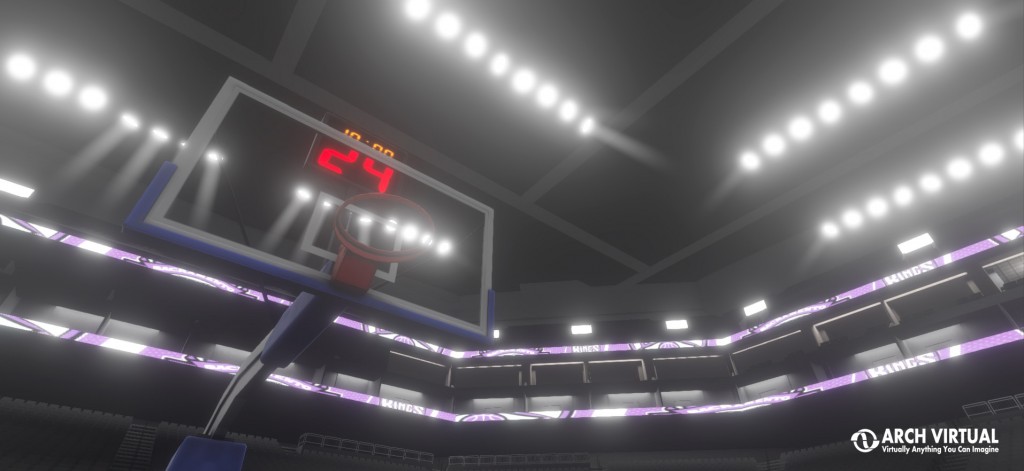 "We think about this as having two sales centers," Granger said. "We will have a physical sales center with the exact duplications of suites, club seats, and hospitality spaces. Then we will have a virtual sales center powered by the Oculus Rift technology to take on the road. It is a 21st century approach."
A very special thanks goes out to our incredibly talented team who helped make this project a reality.  We are sincerely honored to count these people as colleagues and friends:  Mouhsine Adnani, Jeremy Brown, Anton Hand, Matt Jeffrey, Peter Jones, Mike Lenzi, Julien Lynge, Luke Noonan, and Jeffrey Wilson.
You can also learn more about the Sacramento Kings Arena project on our portfolio page.
To learn more about how Arch Virtual can create a virtual experience for your product, building, or sports complex, send us a note!