The Panoptic Group, in Chicago, Illinois, jumped on virtual reality and Oculus Rift early on.  Since engaging us last year to do a single family home for Oculus Rift, they've trusted us to create virtual reality experiences and stand-alone applications for almost all of their new development projects.  You can download the virtual model from their site here: http://netzero-living.com/707western/design/
[youtube=http://youtu.be/QCy-KtIbxsk]
This project, 707 Western, includes 3 sample interior units, each with a unique interior design package by Ingrid Baltasi.  We were provided with interior design specifications, outlining specific fixtures, furnishings and finishes for each of the units, along with interior elevations of key features within each unit.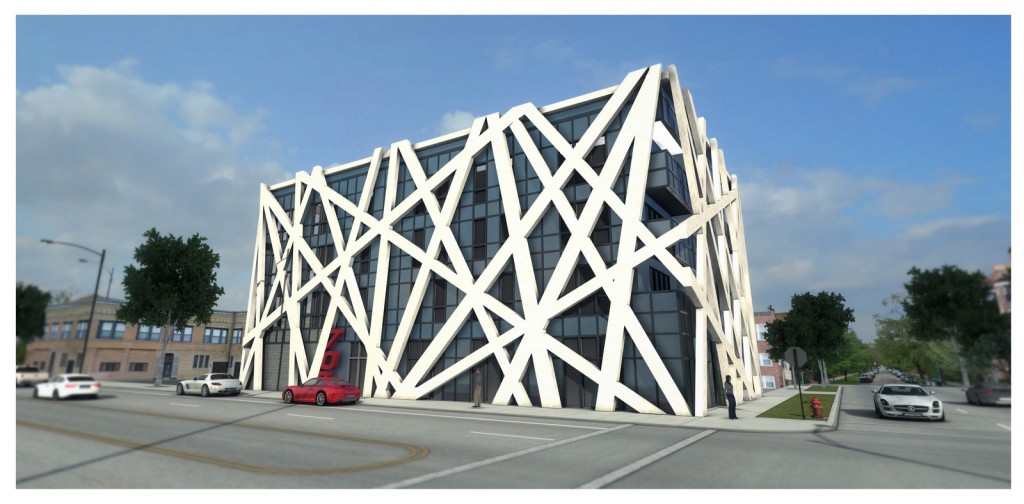 The final deliverable was an Oculus Rift application, complete with our VRUI navigation system, enabling visitors to easily jump to each unit and room without the use of a keyboard or controller.  We also delivered a traditional stand-alone application that potential buyers can download and explore without using an Oculus Rift.  We also provided 20+ high resolution images taken from the model, along with the promotional animation shown above.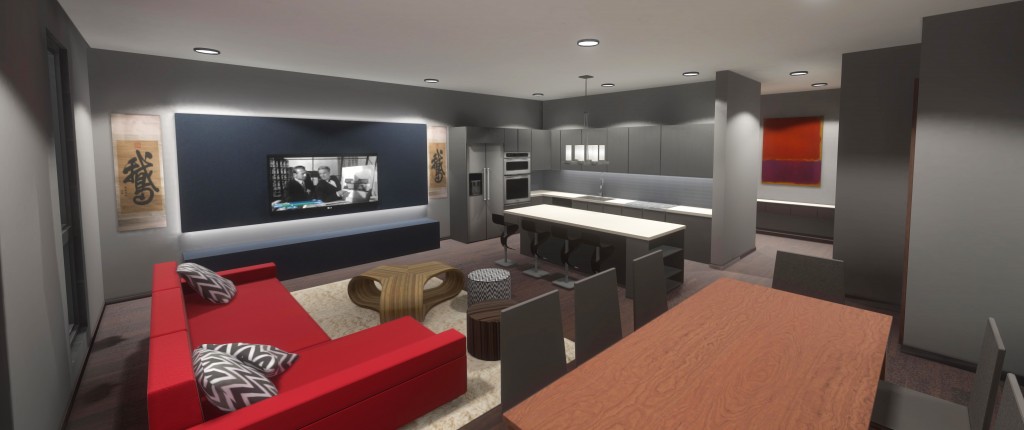 Together, this development package is a far better value, and far more effective than traditional illustrations at showing the potential buyer what a new building will look like before construction starts.
This was also a first attempt at building for DK2, which introduces a number of interesting opportunities and side-effects.  I immediately noticed with thee new lateral tracking feature, it's easy to stick your head through to peak into adjacent rooms!  When configured properly, the DK2 experience is absolutely phenomenal.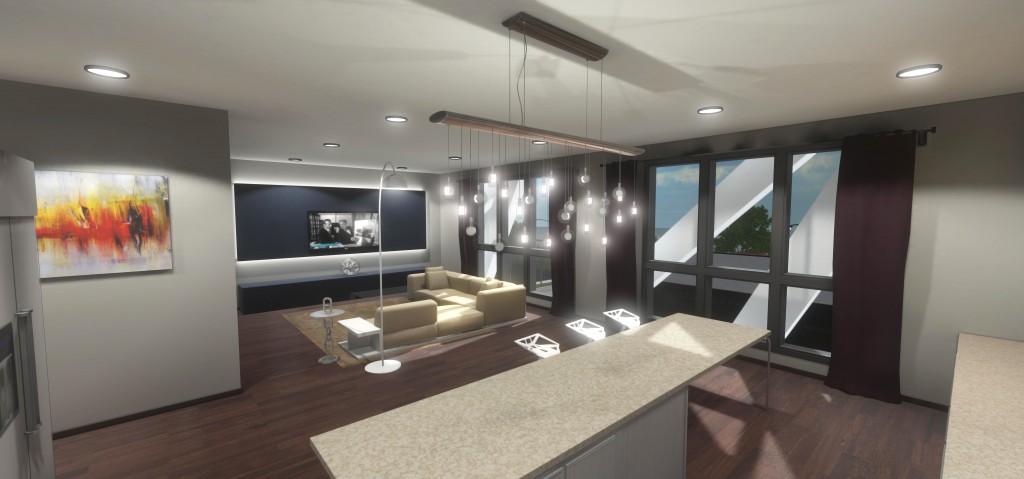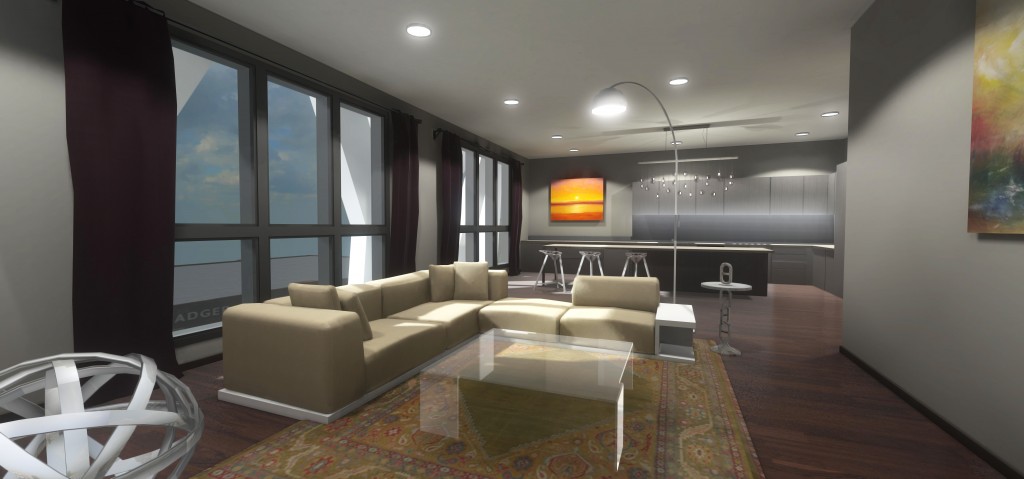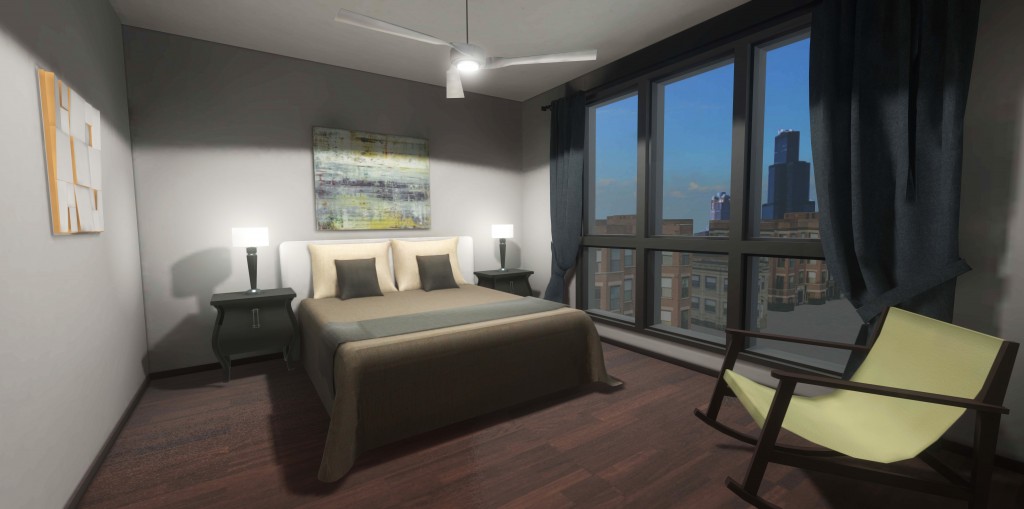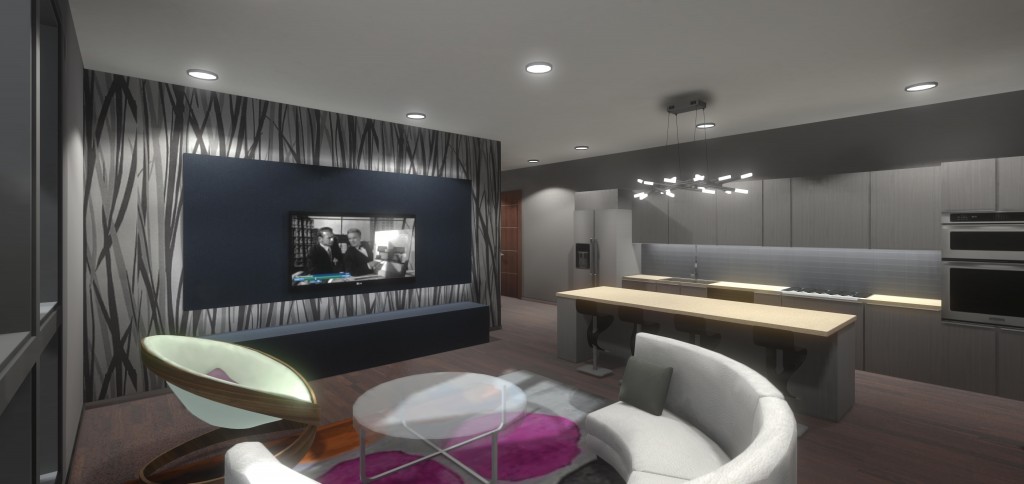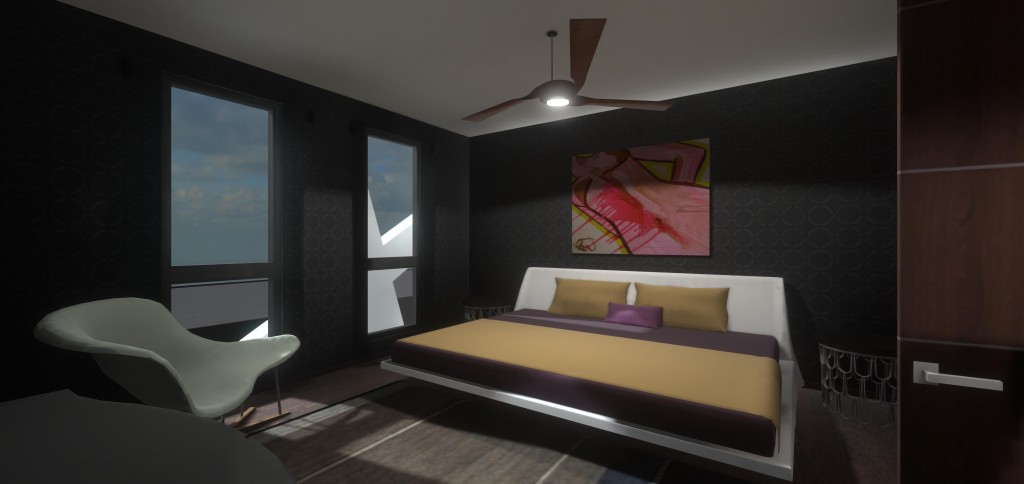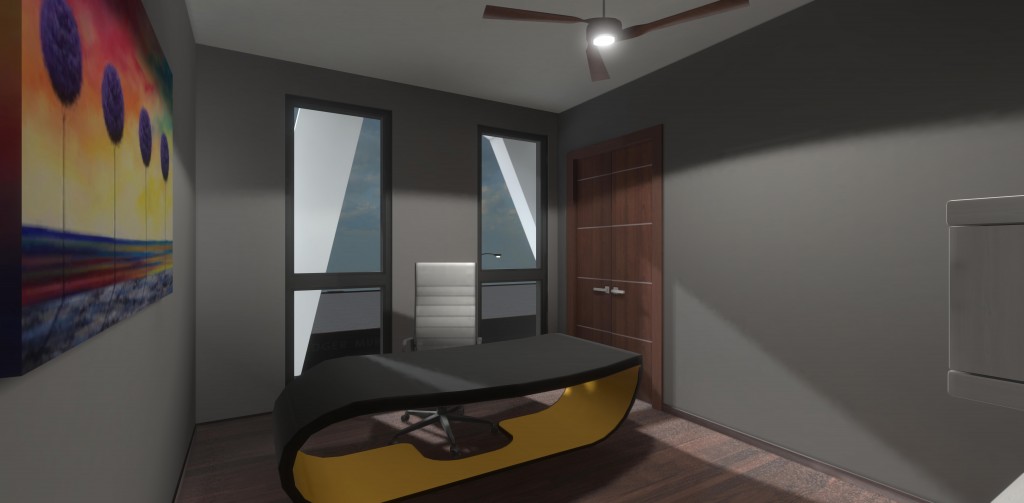 You can learn more about this project and other our exciting Oculus Rift simulations here.