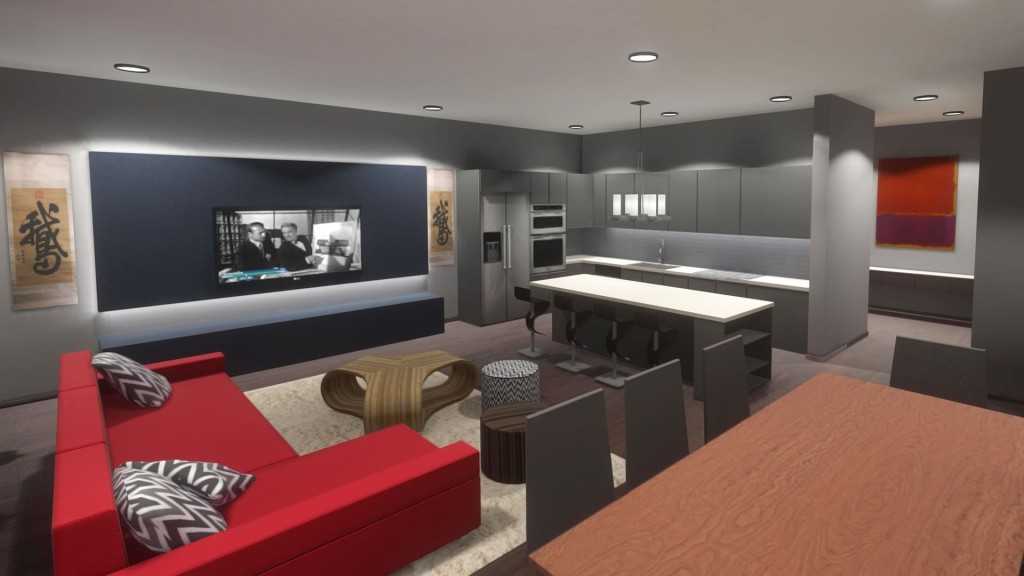 Arch Virtual is looking to expand our team of remote independent contractors, and are particularly interested in working with people who are already passionate about VR and building their own stuff, but have a few cycles free to help us out with projects as needed.
What we do: Arch Virtual primarily develops non-game Rift applications, for use in industries like health care, architecture, manufacturing, oil & gas / energy, marketing and sales, trade show exhibit booths, etc. Our assignments are generally 4 to 6 week sprints, with bi-weekly milestones, built by teams designed to suit the unique needs of each project, combined with a strong project management front to maintain steady, frequent team communication.
What we need help with: Project assignments can range from a few hours to several weeks, so you can work as much, or as little, on our projects as you'd like. You're free to set your own hourly rate, and make your own schedule to best suit your bandwidth.
Our needs generally fall into the following categories:
Architectural remesh – taking existing 3D models from sources like Revit, ArchiCAD or Sketchup, and converting the meshes to a more sensible, usable format in Unity3D
3D prop development – working with reference images we provide, build low-poly, UV'd (and lightmap UV'd) representations of the same
Unity Integration – pulling together all 3D assets into a coherent, well organized project file, assigning and tweaking shaders, setting up lighting, lightmap baking, working with 3D developers to refine assets, etc.
Programming – developing a wide range of functional elements within our applications, ranging from super simple stuff to much larger, longer term product development
UI / UX – building interface concepts around project requirements
Avatar modeling and development – modeling, rigging and animating human NPC's
Animation – animating pieces of equipment, parts of buildings, or on-rails camera paths through VR experiences
Play Testing / QA – testing applications at each development milestone, ensuring performance and quality standards are met, and suggesting improvements
Sales and Marketing – we're always looking for individuals or companies who can help find and pitch new business. If you have a DK2, a solid demo rig, and can get in contact with some decision-makers who might be interested in a Rift application within our target markets, we can work with you on a generous sales commission or paid hourly basis to explore those opportunities.
Quit your day job! Or at least help us out nights and weekends!
Seriously, these are boom times on the VR frontier, and there's plenty to keep you busy. If you have solid game dev chops and would love to get into VR development, but you're stuck in a day job, we might be able to help bridge the gap with a some paid projects while you settle in.
Build your own stuff! If you're already building your own game and could use some cash to pay the bills in the meantime, we would love to talk. We're also happy to help promote or even help fund your game when the time comes.  We also encourage you to work with other developers on our team to gather feedback, or help finish up any parts of your game we can help out with.
Stick around! Many on our development team have become legacy contributors, working with us on a regular basis. If you're loving the work and we're keeping you busy, we'll transition your role into a full-time position with benefits.
If you're interested, please send samples of your work and/or a resume or Linkedin profile to jon@archvirtual.com If your stuff looks good, we'll set up a time to meet in VRChat to discuss next steps!
Looking forward,
Jon Brouchoud
CEO, Arch Virtual