Virtual Reality Architectural Visualization Demo by Arch Virtual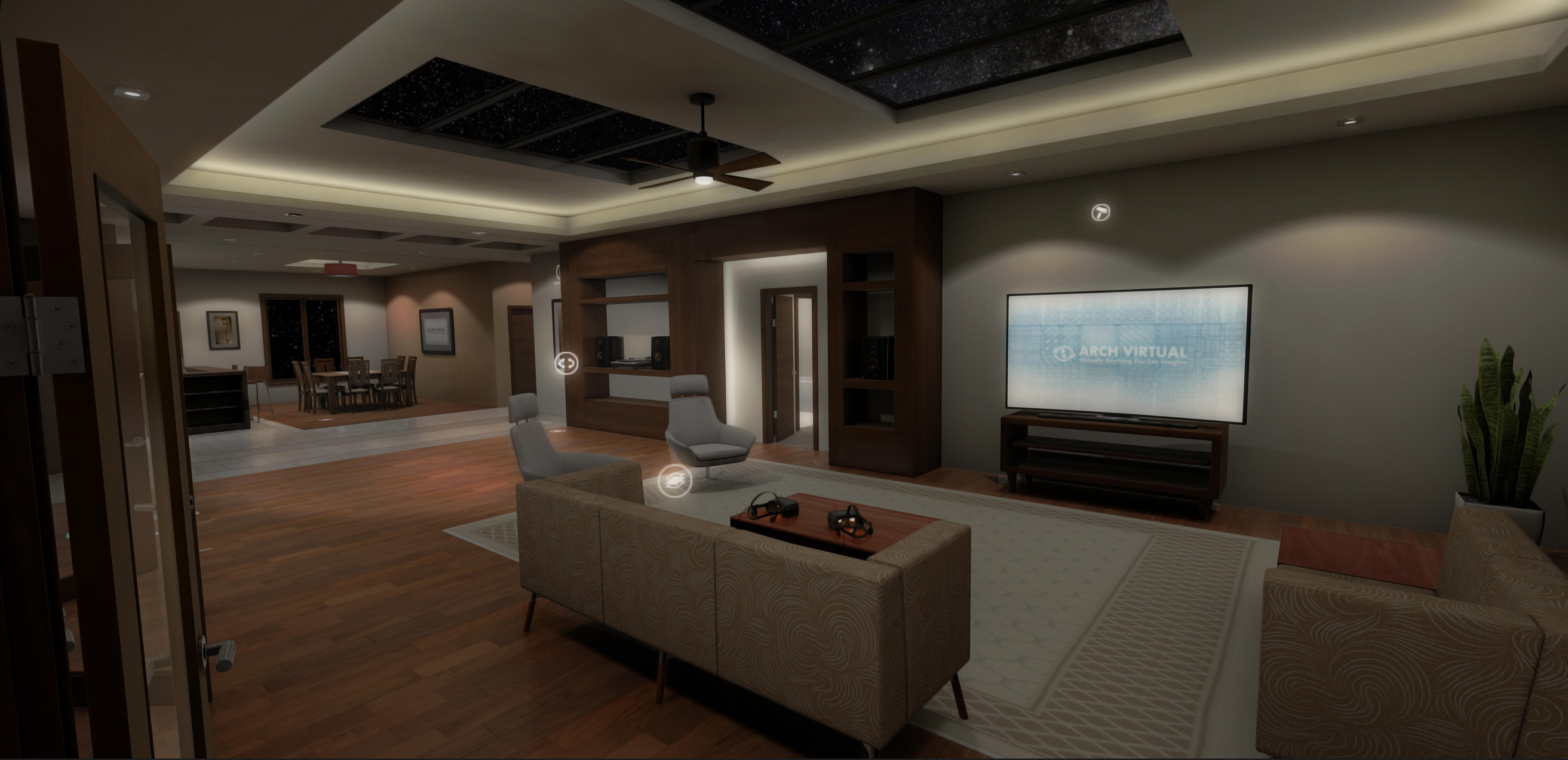 Thanks for trying out Arch Virtual's new architectural visualization demo for Oculus Rift DK2!
Please note: this is a beta release, built for PC, Oculus SDK version 0.8.0.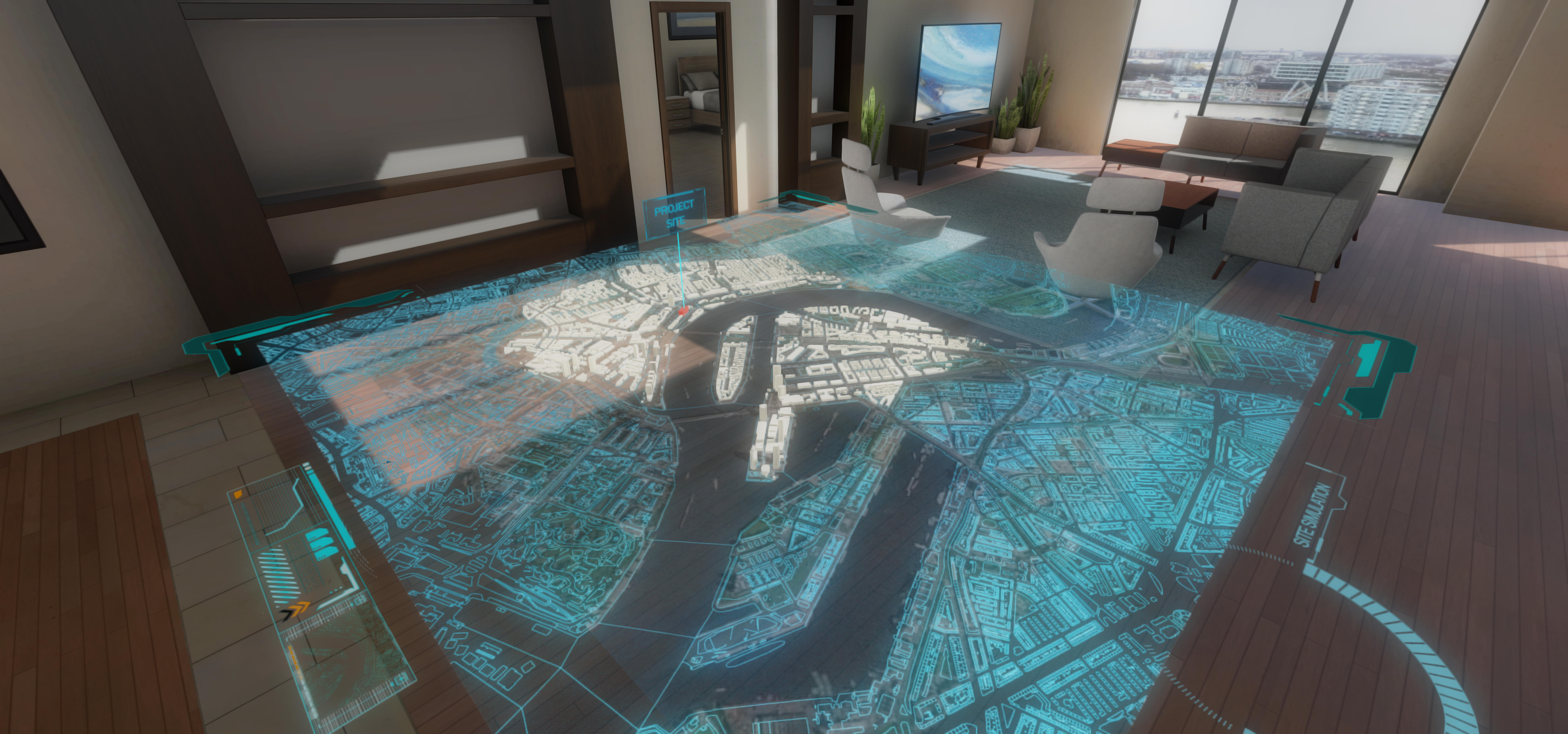 BETA VERSION
Please note this is a beta test version!  We welcome any feedback you may have.  Please review the following information from our Read Me file (also included with the demo) before starting the experience.
ABOUT ARCH VIRTUAL
Arch Virtual creates virtual reality applications and tools for business, including architectural visualization, medical simulation, training applications and more.  Learn more about Arch Virtual here: https://archvirtual.com
ABOUT IMMERSE FRAMEWORK
This project includes several elements from our Immerse Framework product, which is a toolkit of building blocks and templates that help developers quickly and easily create interactive virtual environments.  You can sign up for early discounted beta access here: http://www.immerseinteractive.com/immerse-framework
MINIMUM PC SPEC
This build is not highly optimized for low end PC's.  It requires a minimum spec similar to Oculus' recommended minimum specifications:
NVIDIA GTX 970 / AMD 290 equivalent or greater
Intel i5-4590 equivalent or greater
8GB+ RAM
Compatible HDMI 1.3 video output
2x USB 3.0 ports
Windows 7 SP1 or newer
STANDING EXPERIENCE
While we typically recommend new users remain seated during virtual reality experiences, the scale and proportion of this scene are necessarily set at the height of a standing player.  If you choose to remain seated, please be mindful of the fact that scale and proportion will feel 'off' since you're seated, but exploring this space from a standing camera position.
USE  HEADPHONES
We strongly recommend using headphones to enjoy the audio elements of this project.
CONTROLS
This demo is designed to work with an XBox controller, HOWEVER, we highly recommend using the 'Automated Tour' for new users, and not using the controller at all.  The Automated tour can be accessed at the first scene, or any time from the Main Menu.
Press 'Start' button to reset camera position.  You may want to do this several times to be sure you retain a consistent camera calibration.
If you do use the controller, we recommend using the 'Look-to-Teleport' option to navigate.  To use this feature, simply look at any point on the floor that you wish to move to.  Then, press and hold the 'A' button to specify the direction you want to be facing when you arrive.  With a little practice, this quickly becomes a very easy way to navigate around the entire space without using the joysticks.
To rotate your player, we recommend using the right and left bumper buttons for an incremental rotation that significantly reduces motion sickness over using the right-side joystick to gradually rotate.
During a tour, you can cancel at any time by pressing the 'Back' button.
You can toggle the visibility of UI elements by pressing the 'Y' button.
WE NEED YOUR FEEDBACK!!!
info@archvirtual.com
After you try this out, please send us an email letting us know what you liked and didn't like about the experience, or if you have any ideas about how it can be improved.  If you had performance or judder issues, please let us know what your PC specifications are.  Also, if you can send us the 'Output Log' file that is automatically genereated in the Data folder of this application, that would be very helpful.
If you have any questions or concerns, please contact us at info@archvirtual.com.
CREDITS
Special thanks to our brilliant management team, including Julien Lynge, Russ Lunsford, and Jeremy Brown.
The architectural space, lighting and interactive functionality was designed and implemented by Jon Brouchoud.
THANKS!!!
Thanks very much for trying out our demo.  See you on the virtual frontier! =)
[ddownload id="10455"]