VR Medical Training and Equipment Simulation
Arch Virtual is proud to be on the cutting edge of the exciting and rapidly growing frontier of medical simulation, healthcare training, and medical equipment visualization with VR.   We're collaborating with medical experts and visionary clients to create quality, immersive, and effective VR solutions.
Portfolio of Medical and Healthcare Experience: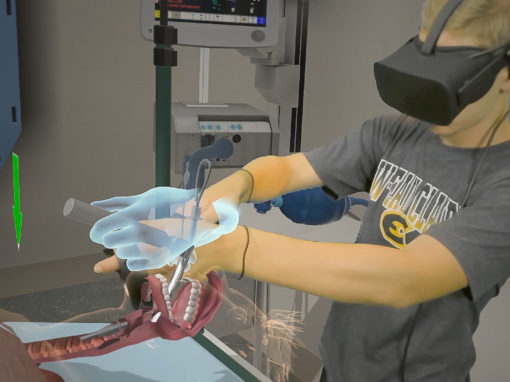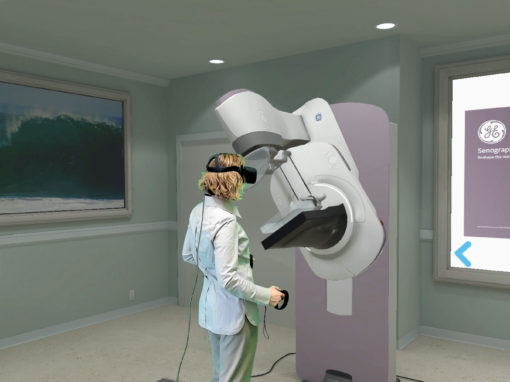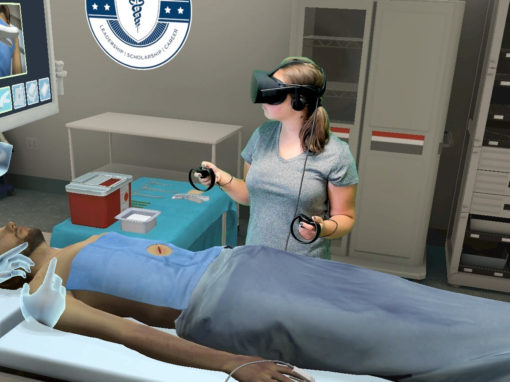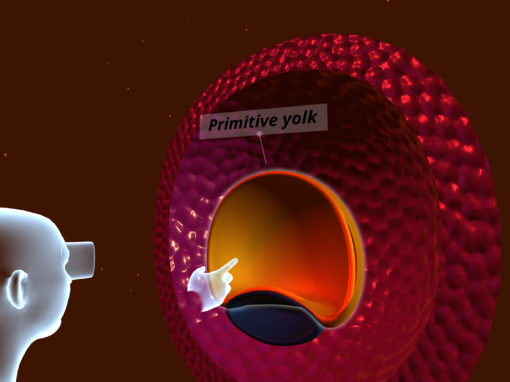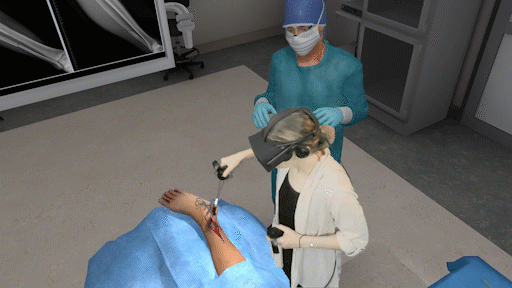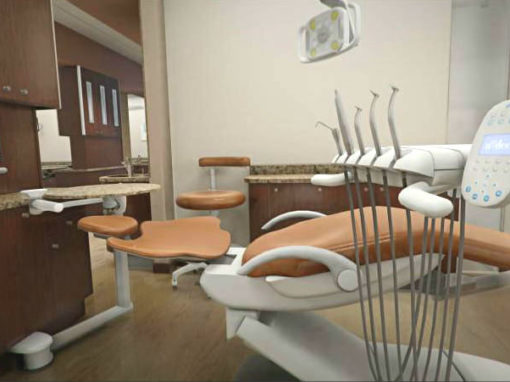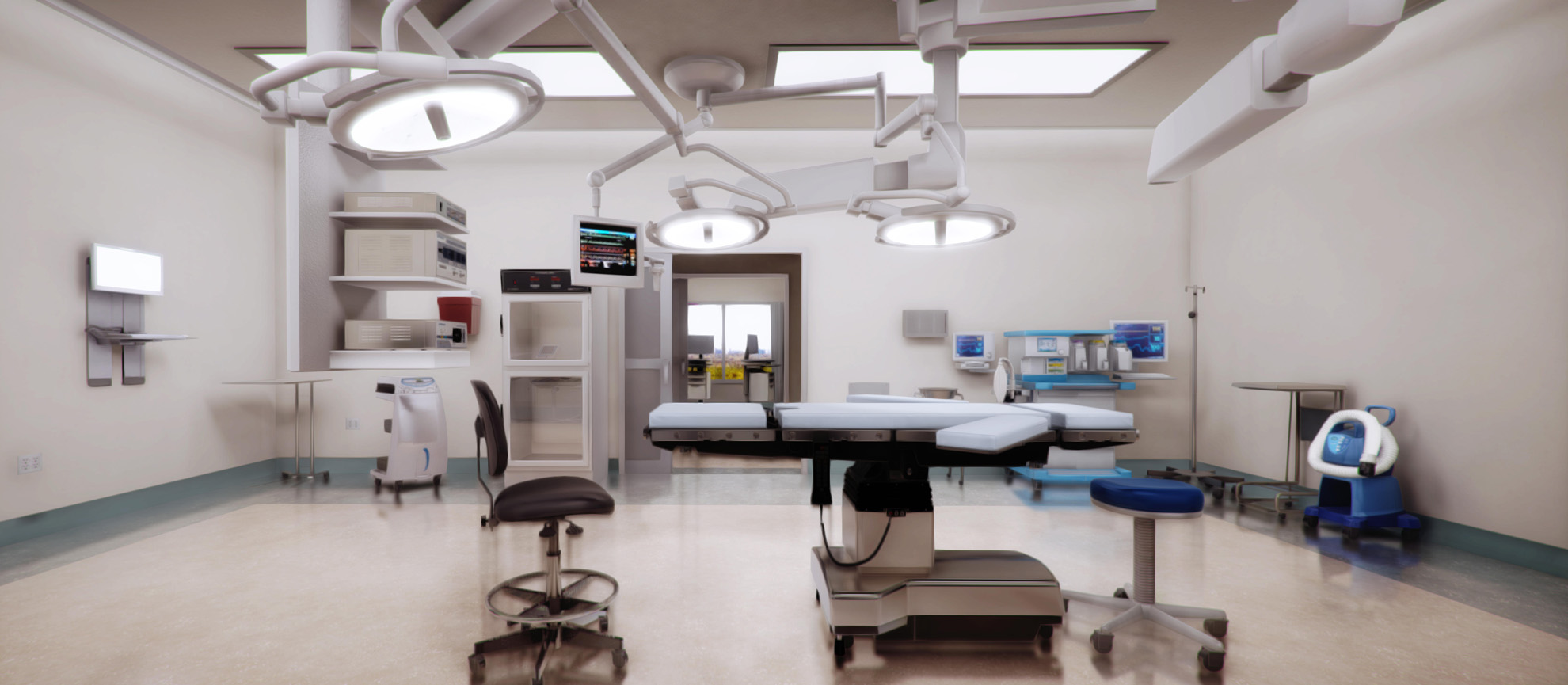 Benefits of VR for Healthcare Training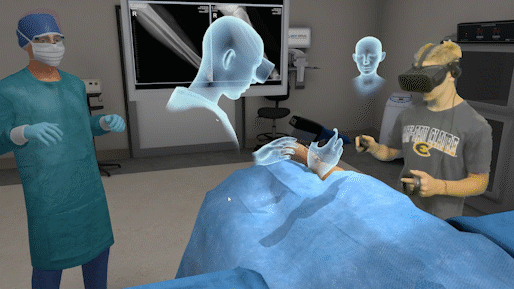 VR Medical Training is Memorable
Research indicates greater learning retention from VR-based training over traditional methods [link].  More research is underway to gain a better understanding of this potential, but early adopters are already witnessing the obvious and increased efficacy of learning in VR.   The training experience provides a new level of realism that is engaging, impactful, and perhaps most importantly – memorable.
VR is Accessible
VR can augment, support and extend the reach of current simulation content within and beyond the lab, enabling learners to spend as much time as they need to in a virtual simulation, or where sim labs and mannequins aren't available.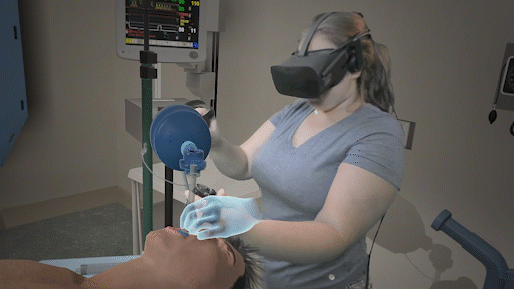 VR Training Saves Time and Money
VR enables access to the virtual equivalent of millions of dollars worth of equipment and environments, in a setting where learners have unlimited access to rehearse scenarios virtually. This helps them make efficient and effective use of their time in traditional simulation labs, saving the increasingly scarce and highly valuable time of instructors and sim technicians.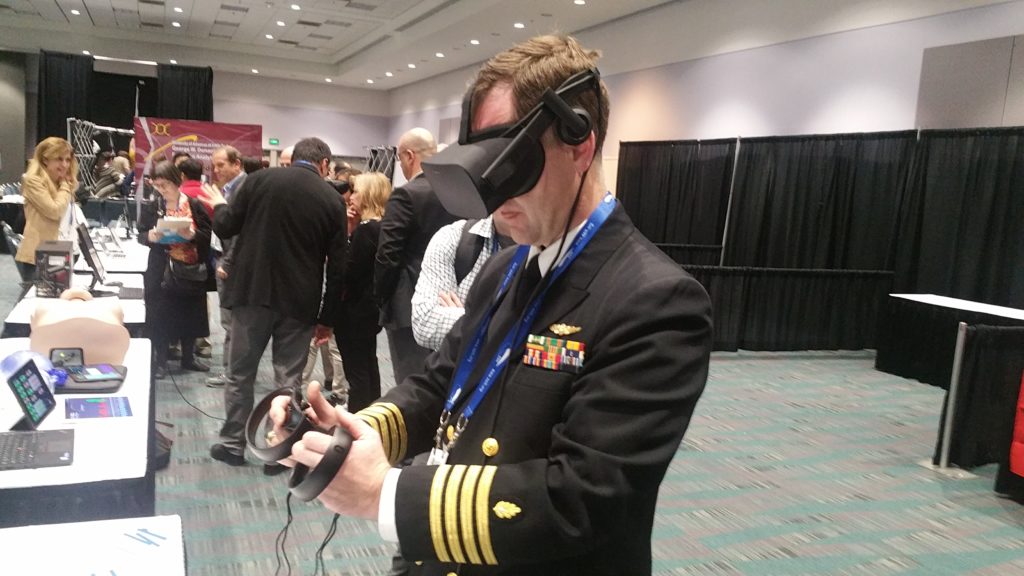 Let's Get Started
Wherever you are in the world, VR apps provide access to interactive representations medical equipment, mannequins, environments and an immersive exchange of knowledge you may not otherwise have access to.  The opportunity to bring advanced medical knowledge through an immersive medium to those who don't otherwise have access holds life saving potential.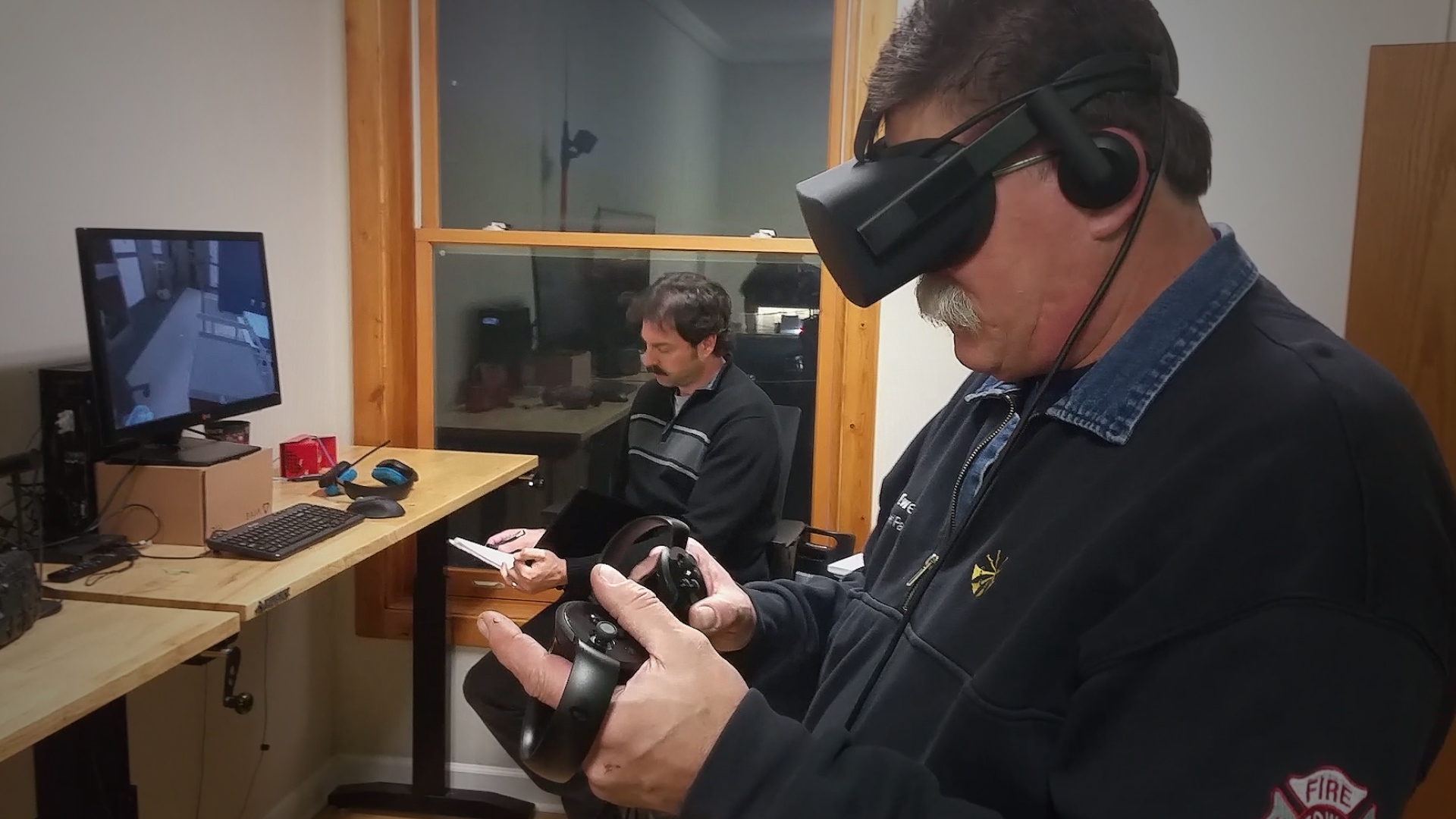 Early adopters, R&D investments, entrepreneurs, and startups at work in the space are transitioning prototypes and demos into effective, practical implementations with measurable results. Research is being conducted to measure the efficacy of VR learning, with promising early results.
The cost of VR hardware is plummeting, while the quality and capabilities are rapidly increasing.  The next generation of headsets are cordless and require no external PC. Future releases will perpetually achieve higher resolutions, better tracking, enhanced form factor, decreased weight, and better software, taking VR medical simulation to a whole new level.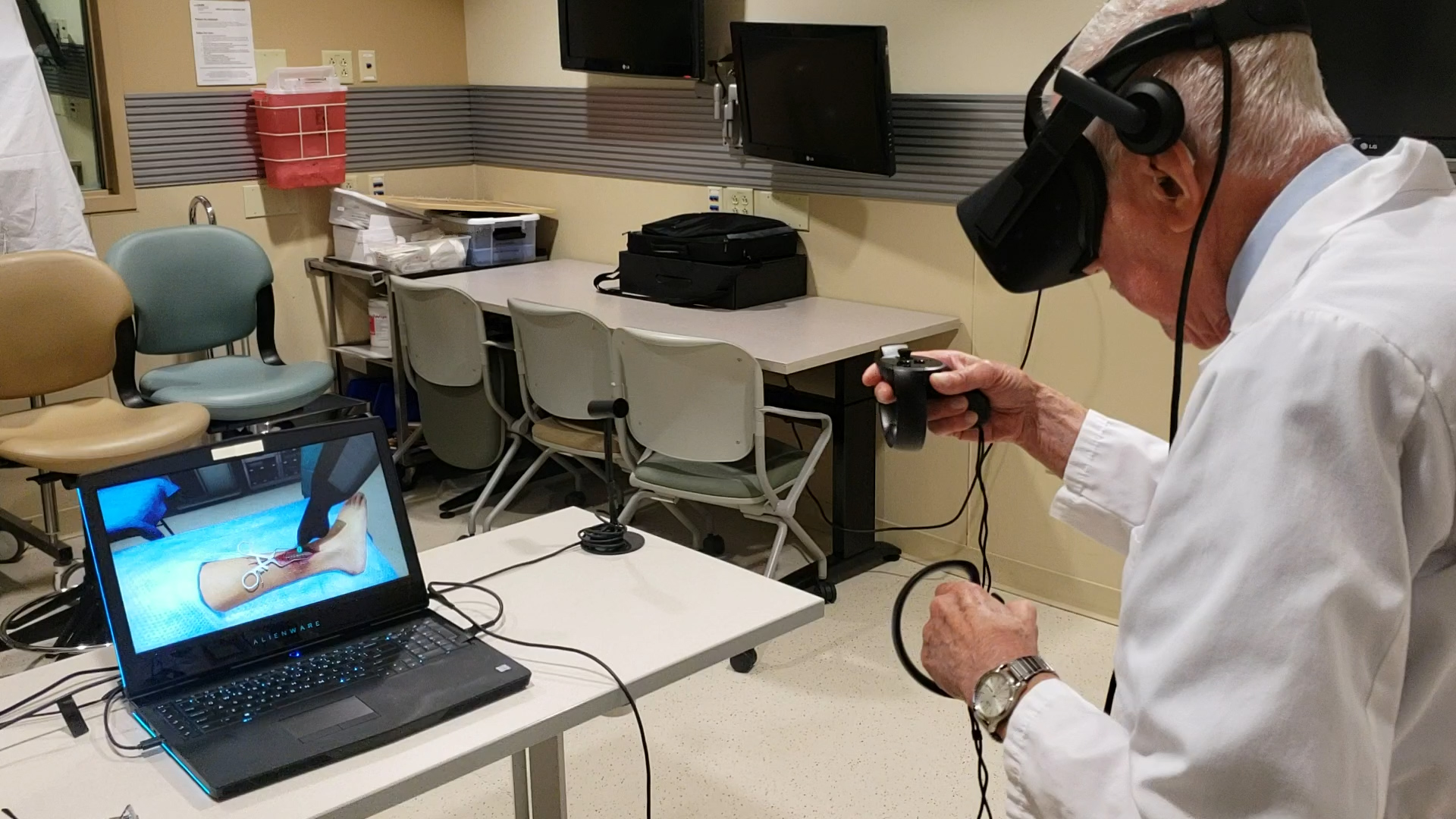 The capabilities of the engines used to create VR content are improving rapidly. Compare graphics from just five years ago with what is possible today, then imagine what the next five years will bring. Where current high-budget cinematic productions achieve results indistinguishable from reality, we can anticipate a similar quality level in realtime VR graphics in the years to come.
Client Testimonials
We are proud of our track record of consistently exceeding expectations, and the relationships we've built with our clients, and are grateful for the opportunities they've given us to raise the bar for VR medical simulation, training and visualization.
"The team at Arch virtual has provided us with an effective, innovative way to share our Breast Imaging story.  The virtual reality experience provides the opportunity for prospective clients to learn about the benefits of our mammography technology and be totally immersed in the experience.  The Arch Virtual team delivered a product that uniquely captures how we have reshaped the mammography experience. We will continue to work with the team at Arch Virtual as we create additional solutions for women that encourage compliance and improve outcomes for breast cancer screening."
Barbara Rhoden, PhD
"Immersive Virtual Reality represents a unique and compelling way to expose students to places and events they couldn't otherwise experience. With Arch Virtual, we were able to mimic the operating room environment and allow students to feel what it's like to be in that theater. Cool stuff!"
Dr. Jan Sikorsky
" Arch Virtual provided outstanding services and achieved a sensational and unique final product. The entire development process from the beginning to the end was highly professional and engaging including successfully meeting the date for video completion and delivery."
Dona Alberti , BSN, RN, MSM
"Arch Virtual is a world class team. My expertise is in the area of healthcare education as it relates to simulation and game-based learning, and working with the Arch Virtual team has always been a rewarding and collaborative, consistently exceeding project and client goals. "
Eric B. Bauman, PhD, FSSH
"The Arch Virtual team is a highly-skilled group of creatives that provide us with a number of virtual projects; each extremely accurate and visually stunning.  Our team challenged them to produce new and innovative ways of displaying our architectural models different from that of any of our competitors.  I am pleased to say that Arch Virtual exceeded all expectation and I look forward to our next collaboration."
Bryan Julian, MBA
Medical Equipment Visualization
VR visualization is an effective tool for marketing and sales of medical equipment.  We create interactive and highly realistic simulations showcasing the features and benefits of each product.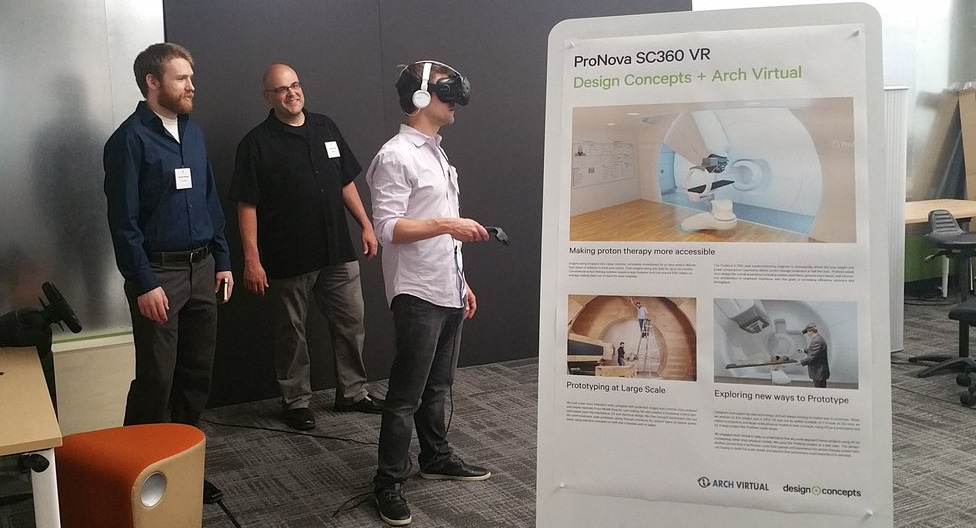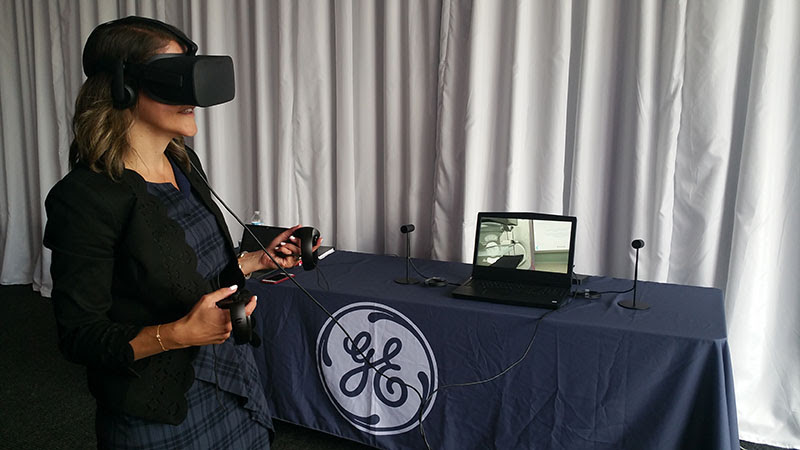 In some cases, these VR visualizations can be created before production even begins, or in early prototyping as a design tool.  We can work with engineering CAD files to create realistic and interactive virtual prototypes of the equipment.  This can help ensure your customers or client understand the product and design.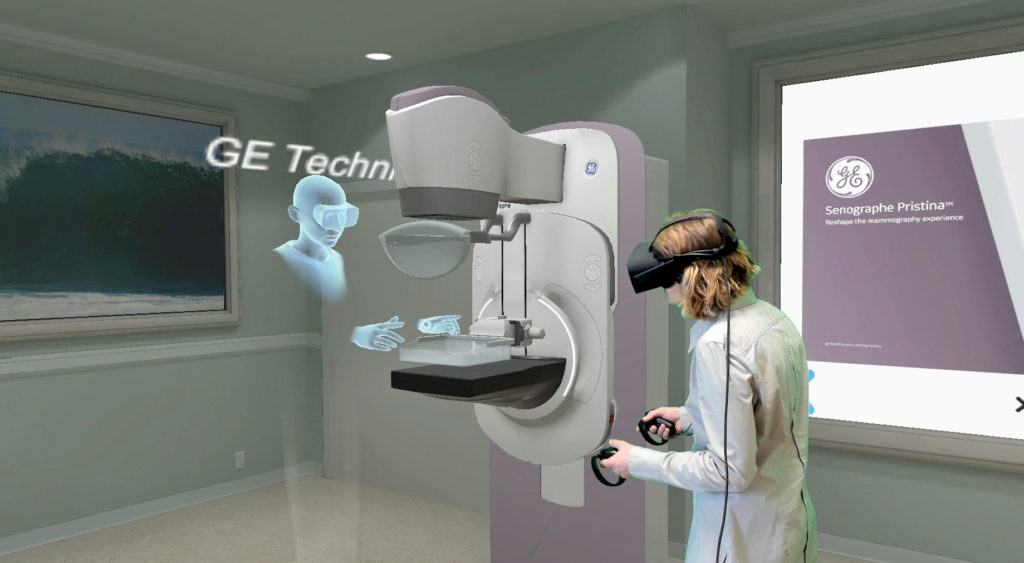 We use the Unity engine to produce VR applications of medical equipment that can be animated or narrated as an automatic, guided presentation of your product.
GE Healthcare Senographe Pristina
We're proud to be a VR development partner to GE Healthcare delivering VR medical equipment visualization and exploring immersive remote training and collaboration opportunities.  Learn more.
Airway Lab Medical Training
The VR Airway Lab is an immersive 3D virtual reality experience that creates an engaging and effective means of prepare learners for sim lab or mannequin-based training.  Learn more.
VR Bond Fracture Reduction
The VR Bone Fracture Reduction for Envision Experiences immerses learners in an operating room, where they are responsible for interactions like making incisions, spreading muscle tissue drilling in screws, and more.   Learn more.
Visit our New Medical VR Page to Learn More