3D Environments for Visualization, Simulation, and Marketing
About Jon
Arch Virtual is led by industry veteran Jon Brouchoud.  We bring together the best and brightest talent in the industry.  We're not limited geographically, and regularly work with clients and talent from around the world.  Find Jon on (LinkedIn)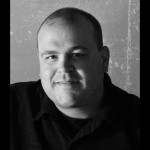 Virtual and Augmented Reality
Our team consists of virtual and augmented reality specialists that can assist you in developing a wide range of 3D applications, from web apps, to Oculus Rift experiences, iPad or an Android tablet mobile device apps and more.  We can deliver specialized solutions to suit your project's needs.
Confidential Client Partnerships
Most of our client relationships are kept strictly confidential, enabling you to seamlessly blend our services into your own internal project development.  The work we create can be completely branded as your own, and you retain full ownership over everything we create for you.  We're happy to sign an NDA.