News From Arch Virtual
The latest in architectural visualization and virtual reality application development.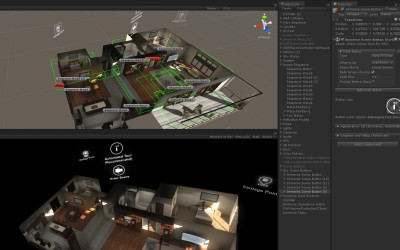 Today we're excited to introduce the Immerse Framework, a toolkit of building blocks for creating interactive and multi-user virtual environments. New users can quickly bring their projects to life with interactivity without writing a single line of code, while advanced users can easily extend Immerse with a limitless range of functionality. Immerse can save developers thousands of dollars and months of time they would otherwise spend building these same elements from scratch.